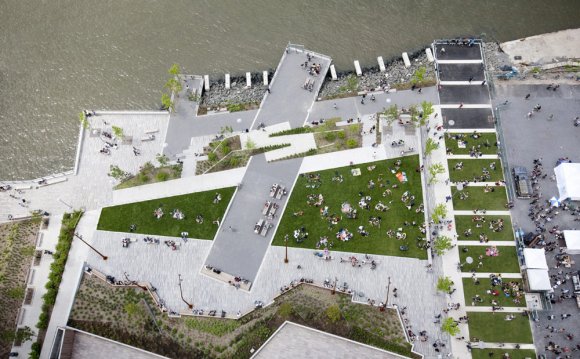 Welcome to the Department of Landscape Architecture...
Our award-winning program is rooted in a studio-based teaching environment with a relatively low student to teacher ratio, which allows for a highly personal approach to learning. People often refer to it as a "family-like" setting, and we like to keep in touch with our family of more than 1, 500 living alumni working in Pennsylvania and around the globe in a wide variety of practice areas.
We are fortunate to have access to all the resources of a major university, yet we are a small department where everyone gets to know one another. In 2005 we moved into a wonderful new facility, the Stuckeman Family Building (SFB), which we share with the Department of Architecture. The SFB received the U.S. Green Building Council's LEED (Leadership in Energy and Environmental Design) Gold-rating. In 2007 we celebrated 100 years of landscape architecture teaching and research excellence at Penn State.
The department enjoys a fine reputation for scholarship both as individuals and as teams and research centers. Our faculty represent a full range of interests from scientific to artistic and humanistic views of the world. We are supported by a staff that knows every detail about how the program works. Our staff are the essential glue that holds everything together from addressing student and faculty needs to helping coordinate field trips and study abroad and helping arrange our guest speakers.
Degree Programs
Graduate
Ph.D. in Architecture/Focus in Landscape Architecture
Master of Landscape Architecture (MLA)
Master of Science in Landscape Architecture (MSLA)
Source: stuckeman.psu.edu
Share this Post