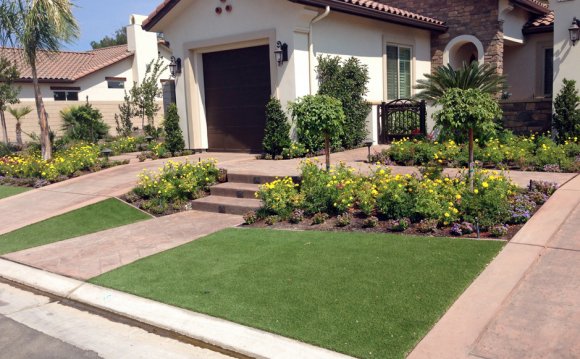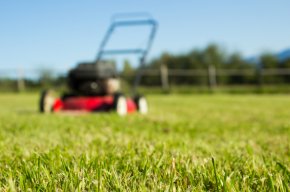 Want to learn more about how artificial landscaping benefits you as a homeowner?
If you live in an area affected by the drought, you know the struggle of maintaining the health of your landscaping all too well. Whether you've been spending your weekends in the yard or paying gardeners to do so, you feel the heat of the ongoing drought.
Homeowners are working their way around this, without sacrificing the health of their natural lawn, by moving toward a more drought tolerant landscaping solution. This includes installing artificial grass, decorative rocks, and native places.
This form of xeriscaping is helping homeowners remove the need to spend time and money maintaining their lawn every weekend, while also protecting the value of your property due to unhealthy landscaping.
Saving money on lawn care
Provides beauty to a property
Saving time by not needing to water or mow
Preventing allergic responses
Helping to recycle old materials
1. You Don't Have to Water and Mow
How many hours a week do you spend watering a lawn to ensure it is lush and green? With artificial grass, you do not need to sprinkle water on the grass to keep it looking perfect. There is no mowing necessary with artificial grass, so you can enjoy your weekends rather than collecting grass clippings.
2. Your Yard Looks Beautiful All Year
With artificial grass, your lawns look beautiful year-round. You can choose to place artificial grass on a small or large space to have yards that are the envy of the neighborhood. If you own a business, then your customers are going to be impressed by a property's gorgeous landscaping.
3. Save Money On Landscaping Expenses
When you add up the amount of money spent on lawn care, you are going to be surprised. Not only do you need expensive lawn mowers, but also, you need to reseed areas where grass has died or apply pesticides. Artificial grass does not require applications of pesticides or weed killers, and you won't need to buy a lawn mower.
4. Artificial Landscaping Benefits the Environment, Too
Most artificial grass is made from recycled materials such as old vehicle tires, and this means you are helping the environment. Because you do not need to use pesticides on your artificial grass lawn, you are also not polluting the water and soil. A high-quality artificial grass product will last for many years without requiring a replacement of materials.
5. It's Even Safe for People With Allergies
If you suffer from an allergic response to natural grass, including its pollen, then artificial grass is perfect for your property. Imagine not needing to cope with watery eyes, a runny nose and sneezing in the spring because your lawn has artificial grass instead of natural grass.
Source: www.artificialgrassliquidators.com
Share this Post