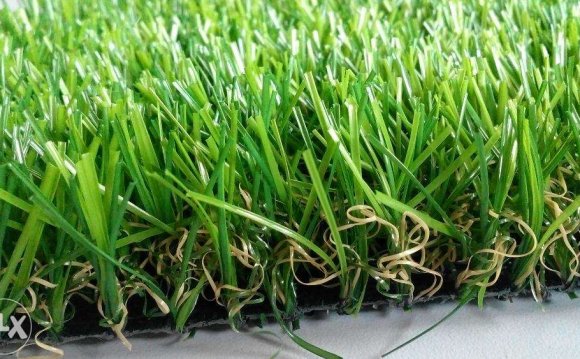 Synthetic Grass Warehouse is proud to introduce TigerCool®, the latest in artificial turf cooling technology.
Created by Tencate, a worldwide innovator of space-age yarns for NASA and Boeing, TigerCool® yarns are engineered with heat reflective color pigments and advanced U.V. inhibitors that reduce surface temperatures. A series of solar panel tests indicate that artificial grass featuring TigerCool® technology successfully reduces turf temperatures by 15% and up to 10 degrees! That's a difference that you can feel.
Don't let the heat interfere with your life. TigerCool® makes any outdoor event a cool and pleasant experience. It's perfect for any front yard, backyard, commercial property, public park, or municipality. Like all of our turf products, it's safe for children and is pet friendly!
TigerCool® is now featured on the majority of our best-selling products. Our products are guaranteed to last while you cool your heels on our turf for years to come! Just look for the badge and experience the difference for yourself.
Source: www.syntheticgrasswarehouse.com
Share this Post