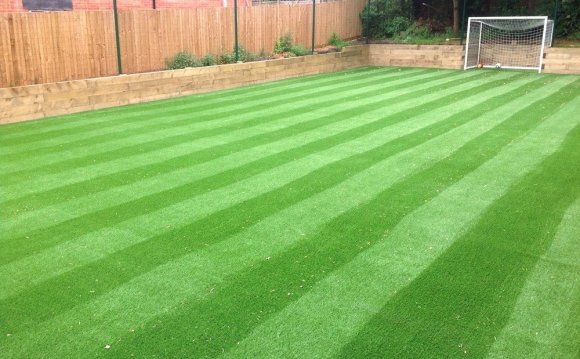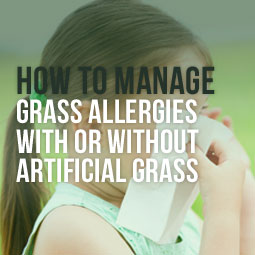 According to the Centers for Disease Control, last year around 19.1 million adults suffered with grass allergies, or 'hay fever' as it's more commonly called. The official medical term allergic rhinitis results in sneezing, congestion, itchy eyes & nose and watery eyes. Those with a more severe reaction may even get hives upon contact with grass or suffer asthma attacks. It's one of the most common pollen allergies, affecting young and old, humans and canines alike. Unfortunately, grass allergies make some of the most beautiful months of the year very uncomfortable. Spring and early summer are quickly approaching, and those who suffer pollen allergies need to be prepared.
Read More
Topics: artificial turf, health
Artificial turf is a beautiful addition to any property, and today there are many durable styles that look and feel just like healthy grass. But did you know that artificial turf is ideal for surfaces above ground level too? The convenience and versatility of artificial turf makes it an excellent choice for almost any area, including roofs, patios, and balconies.
Read More
Topics: Unique Artificial Turf Design and Uses, artificial turf
Dual-paned windows are extremely cost efficient when it comes to energy efficiency and raising the overall value of your home. They keep unwanted heat out of your home in the summer but allow the maximum amount of light to brighten your home in the winter. While these windows offer all of these benefits, they do have a downside, especially if you have artificial turf. The problem of the ultraviolet rays comes into play when they are reflected off of the glass and away from the home. Depending on the sun's location, those ultraviolet rays may be directed squarely towards your lawn!
Read More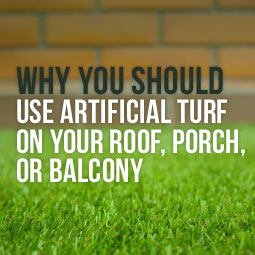 Topics: artificial turf, maintenance
Your artificial turf lawn opens up a whole new world when it comes to outdoor activities. You don't have to worry about damaging the natural grass or having to re-seed large bare spots after you have been playing for several hours. Artificial is designed to withstand the most intense type of activity. After all, 12 men constantly running a football and digging their toes into the turf to brace for a hit, has to say something for its continued durability. If synthetic turf can withstand that type of punishment on a regular basis, just think of how long it will last in your back yard.
Read More
Topics: artificial turf, maintenance
Bocce originated in ancient Roman culture and has grown in popularity in the United States. A low-key sport requiring little to no athletic skill, the game of bocce is enjoyable and fun for people of all ages and abilities. Bocce ball sites abound in San Francisco and the Bay Area, and sometimes they come with a generous helping of great food and drink! Explore bocce courts in your own town, or take a day trip and scout out some courts in destination towns like Sausalito or Healdsburg. Either way, you can center your group activity on a game that's laid back, yet exciting. All you'll need is a bocce ball set and a court.
Read More
Topics: Silicon Valley, Playgrounds
Artificial turf is the ideal playing surface for backyard recreation. It does not show wear and tear and requires minimal upkeep. The surface can be changed repeatedly without affecting the surface of play. Badminton, volleyball, flag football, croquet, and lacrosse are just a few of the games that can be played on an artificial turf surface without damaging the grass or creating a mess when it comes to clean up. If you have a favorite sport, all you need is the paint to outline the field and the right equipment to set up the game, and you will be all set for a day of fun and games with the family.
Read More
Topics: artificial turf, Sports
Shell Tech is a 100% natural infill product that is manufactured using the hulls of black and English walnuts. The shells are crushed and rolled to remove any sharp or rough edges. The shell-based infill is durable and can easily withstand extreme temperatures and climate changes. The materials used to make Shell Tech infill are grown in the United States. Shell Tech infill is hypoallergenic and produces no dust. The artificial turf infill will remain dry and will not harbor odors or bacteria.
Read More
Topics: artificial turf, Infill
Flat roofs pose unique problems for business owners who want to avoid constant maintenance and upkeep. Artificial turf is extremely versatile and diverse when it comes to how it is used and the different benefits it offers in certain situations. A flat roof can also be responsible for specific types of drainage problems. Covering a flat roof with artificial turf serves many purposes and solves a myriad of problems, including drainage and visual appeal.
Read More
Topics: artificial grass, artificial turf
The type of infill you choose when you have your artificial turf installed can make a big difference. If you have children and pets, the wrong infill will not last very long. EnviroFill is one of the best infill products on the market, especially when it comes to preventing the transfer of germs and the reduction of its impact on the environment. EnviroFill has an entire list of benefits that make it one of the wisest choices when it comes to completing your artificial turf.
Read More
Topics: Environmentally Friendly, Infill
Artificial turf is capable of providing homeowners with a beautiful lawn that is lush, green and weed-free. The majority of brands on the market guarantee that no weeds will be able to penetrate their many levels of sub-turf and work up through the intricate, finely woven fabric backing. There are many reasons why weeds don't often appear in areas where artificial turf is present. Artificial turf is designed to prevent many of the pitfalls of a natural grass lawn that can destroy its looks. It is able to accomplish this because of its complex construction and many levels that reach below the surface of the turf.
Read More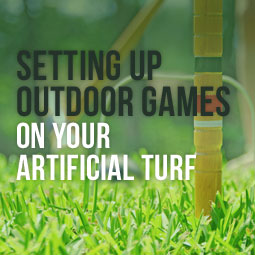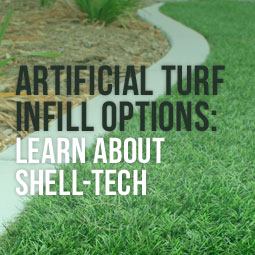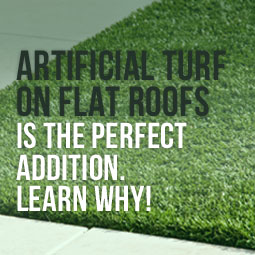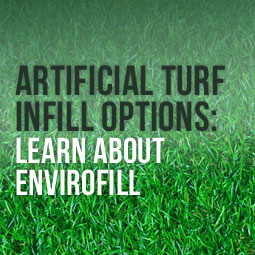 Source: www.heavenlygreens.com
Share this Post