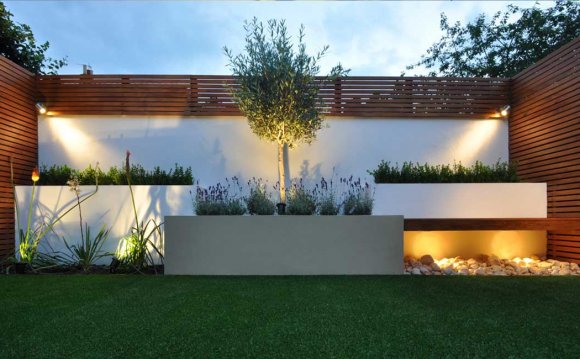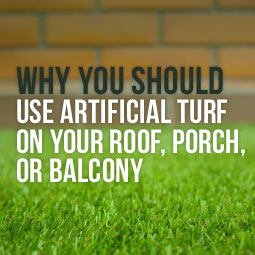 Artificial turf is a beautiful addition to any property, and today there are many durable styles that look and feel just like healthy grass. But did you know that artificial turf is ideal for surfaces above ground level too? The convenience and versatility of artificial turf makes it an excellent choice for almost any area, including roofs, patios, and balconies.
Read More
Topics: Unique Artificial Turf Design and Uses, artificial turf
An artificial putting green can be a godsend if you want to perfect your stroke and keep your game on point. Many avid golfers are installing artificial putting greens in their back yards in an attempt to help them not only improve their game, but relax after a long day at the office. Parents of teenagers who are learning to golf can also benefit from designing a putting green for their home. It gives their teens an edge and helps them to stay focused if they play on a school team. The key is designing the right artificial putting green for your particular needs.
Read More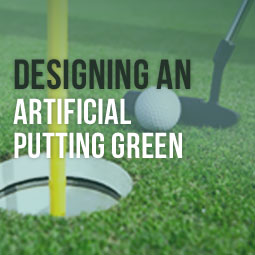 Topics: Unique Artificial Turf Design and Uses, Putting Greens
Artificial grass tiles are ideal for a variety of projects. They do have their drawbacks, however. It's important to understand what types of demands will be made on the turf once it has been installed. Their intended use will have a lot to do with how well it holds up under circumstances. Artificial grass tiles can be used in much the same way as linoleum or ceramic tiles. They are easy to keep clean and require no additional maintenance once they have been put in place.
Read More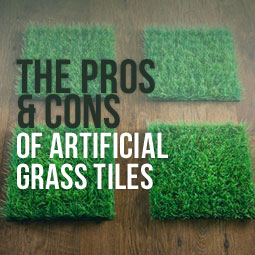 Topics: Residential Artificial Grass, Unique Artificial Turf Design and Uses
Artificial grass can be used in multiple ways. While its most common use is as lawn covering, those who choose to install artificial grass often find new and unique ways to use the remnants. Synthetic grass can be applied to a variety of surfaces creating unique décor ideas. It can be used in functional ways as well, like covering benches, creating pathways and forming boundaries around landscaped areas. Check out our list below of some of the surfaces you can place artificial grass on.
Read More
Topics: Residential Artificial Grass, Unique Artificial Turf Design and Uses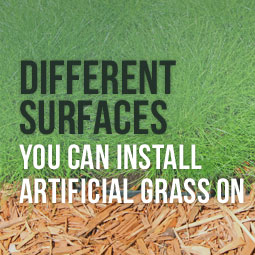 EasyTurf artificial grass offers many different products to choose from. Whether you are installing the turf in a dog run, a recreational area, a putting green or in your backyard, there is a type of turf for almost every job. EasyTurf can also be used in DIY projects for both inside the home or outside. Your imagination is the only limit to what you can do with this extremely versatile product.
Read More
Artificial turf can be installed over almost any surface, even concrete. Many gyms and fitness centers are using artificial grass on concrete floors instead of carpet, partly because of its look and partly because it helps the athletes associate with the outdoors. It also gives them a higher level of traction in some cases, than working out on bare concrete.
Read More
Lightweight artificial turf is similar to short pile carpet or heavy fabric. It is extremely pliant and can even be sown together like cloth. Artificial turf décor is becoming more and more common with individuals who love the outdoors and are trying to incorporate it into their homes. No longer is synthetic grass considered only for the outdoors. People are discovering its versatility and beginning to incorporate into their home décor.
Read More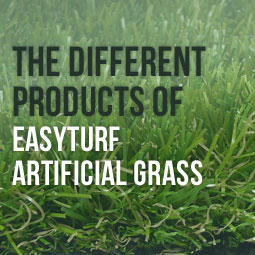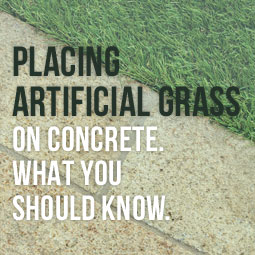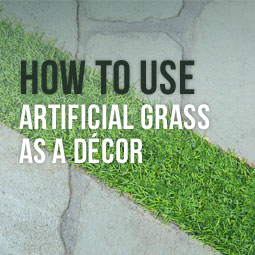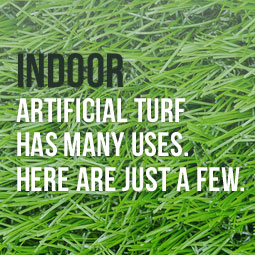 Source: www.heavenlygreens.com
Share this Post