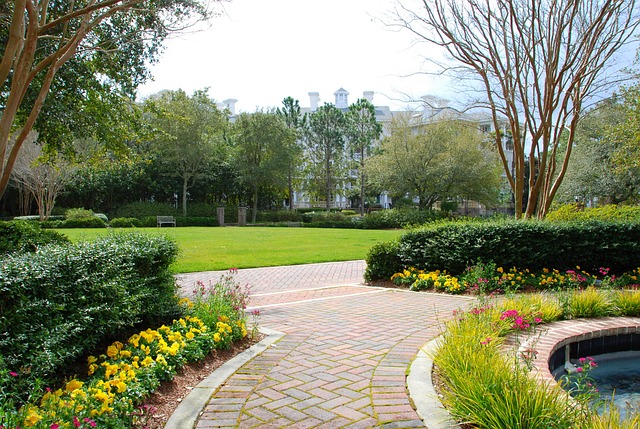 Main Benefits of Landscaping
Every homeowner knows that the key element of any cozy home is curb appeal, and a huge part of that is landscaping. Landscaping is important because exactly this feature creates the first impression. Professional landscaping will make your home stand out from the neighboring houses on the block, as well as it will provide you with numerous benefits.
Here are the main four benefits of landscaping:
Landscaping creates a unique image of your house, making it look more attractive.
Landscaping provides you with the ability to create a relaxing atmosphere.
If you decided on selling your home, professional landscaping raises the property value up to 12%.
If you spend just about 5% of your home's value on landscaping, you can expect to get a pretty decent return on investment.
If it sounds interesting for you, before you go crazy planting trees and flowers everywhere, note that landscaping requires a plan, professional approach, and maintenance. Also, landscaping requires money, so if you do not want to spend a ton and to waste them, plan everything carefully.
Step 1: Shape a Plan
First of all, it is important to think about everything you would like to have in your yard and to sum it up. This will help you to create a plan, so you will get ready for the next step.
Step 2: Contact Landscaping Company
Landscaping specialists will help you to complete your landscaping project and make the yard of your dream come true. Also, professional will help you to choose from the variety of landscaping options. Some of these options can help you to save on your monthly water and energy bills.
Step 3: Buying Materials and Plants
Always remember that quality is worth money. So if you do not want your plants to die after a couple of weeks, try not to get nailed by low prices. It is always better to spend some extra time searching for the best price-quality ratio. The same concerns all the materials you will have to buy to create a yard of your dream. Always remember that it is better to choose natural materials such as wood instead of spending money on concrete to build a patio. A wooden patio will make a larger visual impact in the space and will feel cozier.
Step 4: Maintenance
It is important to learn how to keep your yard as it was created. Nevertheless, you always have an option of hiring landscaping expert to maintain it.