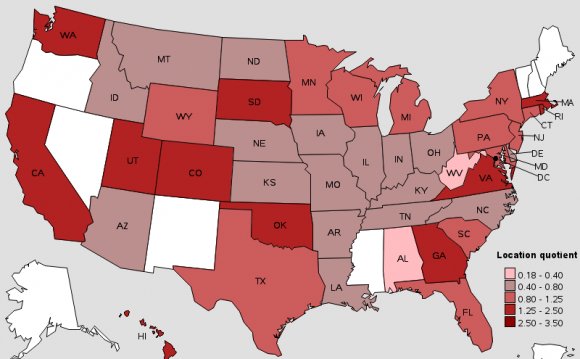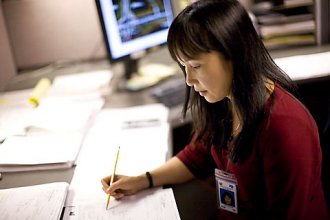 Caltrans Landscape Architecture Offices employ Landscape Architects (professional series) and Landscape Technicians (non-professional series). Positions exist statewide in the following cities: Sacramento, Eureka, Redding, Marysville, Oakland, San Luis Obispo, Fresno, Bishop, Los Angeles, San Bernardino, Stockton, San Diego and Irvine.
To see what Transportation Landscape Architects, Landscape Associates and Landscape Technicians do at Caltrans, check out the Introduction to Caltrans Landscape Architecture web page. The Awards and Recognition page also illustrates how Landscape Architects foster creativity and innovation at Caltrans.
To see a current list of jobs for various landscape professionals statewide, click on this link: Exams and Job Vacancies. More detailed information regarding the Landscape Associate position, including the online Landscape Associate exam, is available at this web page.
Minimum Qualifications - Landscape Associate
Graduation from a four-year curriculum in landscape architecture accredited by the American Society of Landscape Architects, or
Minimum Qualifications - Landscape Technician
Two years of experience in the California state service working in a landscape architecture unit performing the duties of Junior Engineering Technician, Drafting Services Aid – Range B, or Delineator. Or
Three years of increasingly responsible landscape architectural experience in a landscape architecture office. Full time study in Agricultural Engineering, Architectural Engineering, Architecture, Irrigation Management, Landscape Architecture, Landscape Management, Ornamental Horticulture, or another closely related field from an accredited college or university approved by the Bureau for Private Post secondary and Vocational Education under the provisions of California Education Code Division 10, Part 59, Chapter 3, may be substituted for the required experience on a year-for-year basis up to a maximum of 2 years of experience. Or,
A certificate of completion of a Landscape Architecture Program from the University of California, Irvine Extension or Los Angeles Extension. Or,
A Bachelor's degree in Landscape Architecture or a closely related field.
Career Ladder for Landscape Technician
Following is the typical career path of a Landscape Technician, Caltrans.
Landscape Technician, Range A , 262 - , 963
Landscape Technician, Range B , 738 - , 544
Examination Process
All candidates will be required to complete a Training and Experience Examination. It contains questions pertaining to educational background and practical experience relevant to the classification. The information on the examination will be competitively assessed based on pre-determined rating criteria. Candidates passing the Training and Experience Examination will be notified when specific job openings occur. Candidates in the top three ranks will be invited to the job interview. For more information on exams, positions and an application form click Here.
Career Ladder for Landscape Architects
As Landscape Architects complete their training and obtain California registration as a Professional Landscape Architect, they become eligible for promotional opportunities within their career ladder. Movement through the career ladder is based on competitive examination and departmental needs.
Source: www.dot.ca.gov
Share this Post