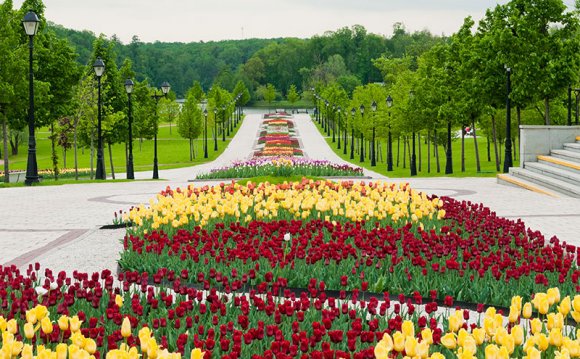 Landscape architecture and design -the artificial modification of the terrain- are among the most ancient of human endeavors, deriving from the desire to impose order and harmony on the natural world. To this day landscape architecture and design are employed for both private and public pleasure, from the modest suburban home to a large estate, and from the town square to city parks and greenbelts.
At its best, landscape architecture joins the natural environment with the built environment, and creates and defines outdoor spaces for people.
A successful landscape architect's design turns required site functional elements into site assets that enhance the site and attract people to it. The tools they work with are land, air and water.
It is a diverse field that contains aspects of horticulture, engineering, architecture, public relations, business, and art. Landscape Architects understand and appreciate the complexities of site analysis, grading, drainage, control structures and their installation, wetlands and stormwater management and horticulture - as well as the aesthetics and emotions of site users.
A Landscape Architect must take the broader view of a site to create a design that complements a sites natural features and enhances its interaction with the people who use the site. They must consider all aspects of the site, its environs and how it and they may evolve.
Source: www.didonaassociates.com
Share this Post