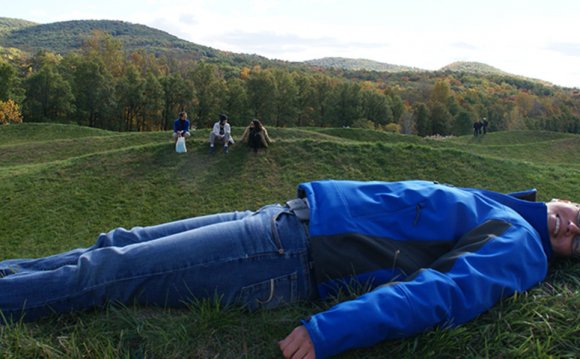 Two types of landscape architecture bachelor's degrees exist for aspiring professionals: a Bachelor of Science (B.S.) in Landscape Architecture and the Bachelor of Landscape Architecture. Although both degree programs are similar in nature, the Bachelor of Landscape Architecture can take up to 5 years to complete and includes more hands-on courses than the B.S. in Landscape Architecture, which typically takes 4 years. Students explore topics in architecture, design, horticulture, ecology, construction and engineering, and extensive fieldwork is usually required. Those enrolled in either landscape architecture bachelor's programs are required to maintain a certain grade point average and complete prerequisite courses before participating in professional training fieldwork. Both of these programs can prepare students for professional licensure.
Bachelor of Science in Landscape Architecture
The Bachelor of Science in Landscape Architecture combines courses in the major with studies in the biological and physical sciences and liberal arts. Students learn to design public and private outdoor spaces accompanying homes, parks, buildings, gardens, playgrounds, golf courses, shopping centers and college campuses. Through internships, seminars and fieldwork, students learn to coordinate landscape architecture projects with contractors, vendors, surveyors and engineers. Some landscape architecture schools have limited enrollment and admission is selective. Classes in landscape architecture bachelor's of science degree programs cover disciplines from soil science to computer-aided design, and courses may include:
Plant selection and design
Landscape design and history
Ecology
Graphic design
Landscaping plans
Construction landscapes
Bachelor of Landscape Architecture
Typically, students in this program must participate in design studios, create a work portfolio, serve in internships and complete a senior project. Candidates learn to create landscape projects by working with architects, urban planners, engineers, ecologists and other professionals. Coursework for the Bachelor of Landscape Architecture is similar but not identical to that required by the Bachelor of Science in Landscape Architecture. Typical courses include the following:
Site construction and engineering
Plant materials
Landscape architecture history and preservation
Open space and park design
Housing landscape design
Urban design
Popular Career Options
Landscape architects work for real estate development and construction companies, government agencies and architectural firms. Students who earn a landscape architecture bachelor's degree may pursue entry-level jobs in the field and eventually advance to management. Common career options include those below:
Landscape designer
Landscape project manager
Landscape consultant
Landscape architect supervisor
Senior landscape architect
Employment Outlook and Salary Info
Employer demand for landscape architects is expected to grow 5% from 2014-2024, according to the U.S. Department of Labor's Bureau of Labor Statistics (www.bls.gov). Employment opportunities will increase as the nation requires more landscape architects to design spaces associated with new construction and demand rises for sustainably designed projects. Landscape architects earned a median annual salary of $63, 810, according to the BLS in May 2015.
Source: study.com
Share this Post