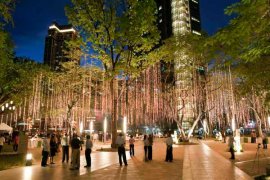 What makes a landscape architecture firm truly amazing? Is it awards or recognitions? Is it a special design method? Or is it just pure talent? The following is a list of landscape architecture firms known not only for their numerous awards and recognitions, but also for the unique twist they incorporate into their designs and for the joy people experience when they visit their projects.
In alphabetical order, they are: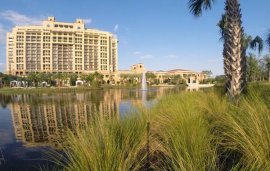 1. AECOM
Considered a mega-multidisciplinary firm, AECOM employs everyone from engineers and architects to planners and landscape architects — and this is in addition to numerous other brands the company markets. AECOM has offices all over the world, and landscape architecture projects include multi-acre corporate landscapes, small urban parks, resorts, downtowns, and college campuses.
2. Andrea Cochran Landscape Architecture

The design team at ACLA "sculpts and navigates space through a seamless integration of landscape, art, and architecture. Our work draws boundaries with a controlled palette of materials, creating permeable edges that blur the line between the natural and built environment." This style helped ACLA to be awarded the 2014 Smithsonian Cooper-Hewitt National Design Award.
3. Bensley Design Studio

Located in Bangkok and Bali, BDS has been in business since 1989 and employs more than 150 designers, artists, landscape architects, interior designers, and architects.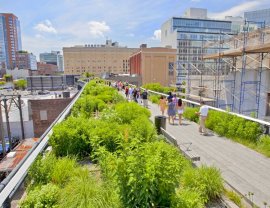 The company mostly designs for 5-star hotels, but strives to deliver the whole package, including unique details such as menus, trash cans, tables, and other site furnishings.
4. Design Workshop, Inc.
This world-renowned firm has been around for four decades and continues to be a leader in the design process, which is based on its own methodology. "DW Legacy Design is a proprietary process that seeks to imbue every project with a balance between environmental sensitivity, community connection, artistic beauty, and economic viability that demonstrates measurable results."
5. EDSA
Also one of the largest firms, EDSA seeks to "improve the way the world looks, one project at a time, with passion, integrity, and the combined effort of more than 125 team members." During its 50 years in business, EDSA has earned more than 250 awards recognizing its projects for both innovation and sustainability.
6. Edmund Hollander Landscape Architects
Founded in 1989, this firm "seeks to create landscapes which serve as an extension of the constructed building, through scrupulous translation of architectural motifs into the landscape beyond." The American Society of Landscape Architects has recognized the firm on local and national levels every year from 2003 to 2011.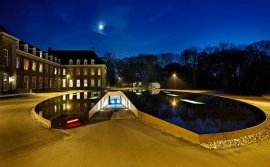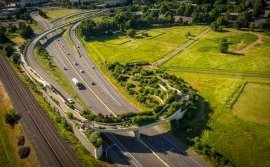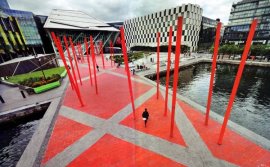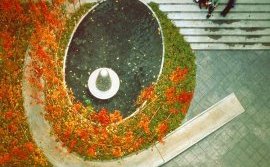 Source: landarchs.com
Share this Post