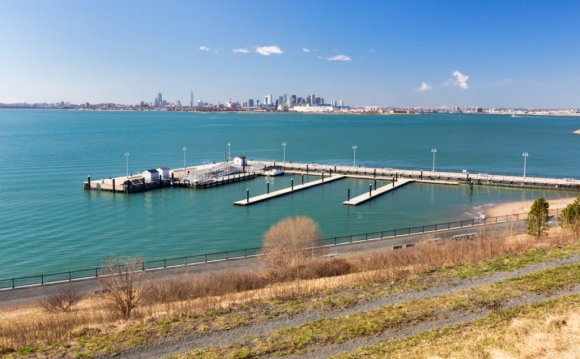 The need for landscapes, parks, and pleasing yet useful environments continues to fuel employment growth of landscape architects. Landscape architects prepare for this career with a bachelor's and/or master's degree program focusing on landscape architecture. Internships during these degree program can help aspiring candidates gain experience in the field.
Essential Information
Landscape architects design functional and aesthetically pleasing outdoor sites, ranging from pathways to large urban parks. Aspiring architects can enter into the field with either a bachelor's or master's degree in landscape architecture. Students enrolled in a landscape architecture degree program must be creative but also comfortable with the technical aspects of architecture. Excepting Illinois, Massachusetts, Maine and the District of Columbia, all states require licensing to work as a landscape architect.
| | |
| --- | --- |
| Required Education | Bachelor's or master's degree in landscape architecture |
| Other Requirements | State licensing required by most states; licensure requirements include completion of an internship and passing the Landscape Architect Registration Exam. |
| Projected Job Growth (2014-2024) | 5%* |
Source: *U.S. Bureau of Labor Statistics
Education Requirements for Becoming a Landscape Architect
Earning a bachelor's degree can be enough to work as a professional landscape architect. Master's degree programs are also available to those who wish to further their education in the field or who have a baccalaureate degree in another subject. Landscape architecture degree programs at both levels require students to design their own projects.
Bachelor's Degree in Landscape Architecture
Programs at this level generally award a Bachelor of Landscape Architecture (BLA) or Bachelor of Science in Landscape Architecture (BSLA). These programs typically last 4-5 years and result in a professional degree.
Bachelor's degree programs introduce students to the design, planning and management of natural environments and engineered structures. Through the completion of various projects, students learn how to create outdoor areas that are sustainable, cost effective and mirror the characteristics and personality of the community in which they are located. Curricula generally include environmental design and landscape creations. Programs often incorporate computer software programs in computer-aided design and geographical information systems to help students harness their technical skills.
Design studio courses are the backbone of a bachelor's degree program in landscape architecture and allow students to apply theories and principles of landscape architecture to their own projects. These projects are developed according to certain scale requirements and include projects ranging from rural to urban design. In order to supplement their education with practical work experience, students may consider completing an internship during their studies. By applying learned techniques from design to project management, interns are able to enhance their development in the profession.
Master of Landscape Architecture (MLA)
Students entering a Master of Landscape Architecture (MLA) program from a bachelor's degree program can typically earn their master's degree in two years. Students with a baccalaureate degree in another subject must take foundational courses in landscape theory and design and typically need three years to complete the program. Students enrolled in these programs can often choose an area of concentration, like site planning or heritage conservation.
Pre-professional and post-professional degrees may be available depending on the school offering the degrees and a student's previous educational background. Entering an MLA program from a bachelor's degree in the architectural field will further a student's existing knowledge of landscape design, history and theory and may allow the student to begin work on his or her thesis design project almost immediately. The MLA degree is conferred after the successful completion of the project.
Employment Outlook and Salary Info
Jobs for landscape architects were predicted to increase 5% from 2014-2024, according to the U.S. Bureau of Labor Statistics (BLS). New construction projects and redevelopment of older buildings will fuel this job growth. In May 2015, the BLS noted that the average annual salary of landscape architects was $68, 600.
Source: study.com
Share this Post