AMES, Iowa – An online course in landscape design will be offered by Iowa State University. The course runs from Nov. 28, 2016 to March 12, 2017 and will cover landscape graphics, plant materials, garden composition and garden history.
The course is being presented by the Iowa State Department of Horticulture and is taught by Ann Marie VanDerZanden, professor and director of the ISU Center for Excellence in Learning & Teaching.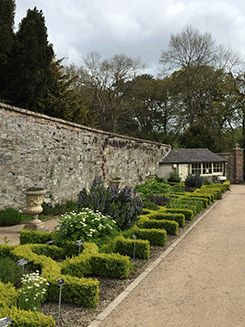 There will be five courses in the online workshop
Introduction to Landscape Graphics
Plant Materials and How to Design with Them
Garden Composition Development and Garden History
Advanced Landscape Graphics
Final Capstone Project
Each module includes a combination of guided drawing and writing exercises, video lectures and tips from industry experts that correlate with specific module learning objectives.
By the end of the course, participants will have refined their landscape graphic skills, furthered their ability to select appropriate plants for a landscape design based on environmental and aesthetic considerations and increased their understanding of the impact landscape design history has on current designs.
Source: www.extension.iastate.edu
Share this Post