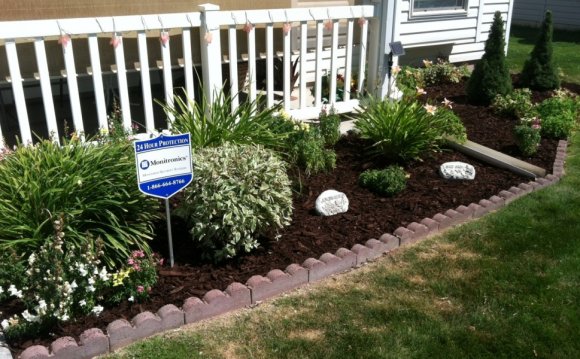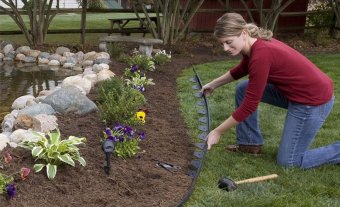 A flower bed is a beautiful addition to any yard. Whether it's along the front of the house or way out in back, it will add color and dimension to your yard, making the time you spend outdoors more interesting and fun. When you're ready to design your flower bed, there are some things you can do that will help make it just right.
Four Easy Steps to Preparing Your Flower Bed Design
Step 1: Observing Your Proposed Flower Bed Aread
Observe your proposed flower garden area at different hours of the day and write down some of your observations. How much sunlight does that area get each day? Does it get water runoff from some other source? How does the soil look? Write down anything that you observe so that you have as much information about the garden spot as you can to help you design your flower bed.
Step 2: Researching Flowers
Learn what flowers will grow well in the type of area that you have. For example, if you have a fairly shaded area for your flower garden, you might want to plant begonias or fuchsias. If the area is in direct sunlight for the entire day, mums or daisies would be a better choice. Keep in mind that some flowers will grow to be quite tall and lean, whereas some will remain short and full and require more space in your flower bed. Also, some flowers are much more fragrant than others and can overpower your garden's natural aroma. You can find the USDA Hardiness Zone Map online, which is the standard that professional gardeners use to determine which plants will thrive in which area or ask your local garden center associate what they recommend. You'll also want to assess the type of soil you have (clay, sand, loam) and learn about amendments you can use to improve it for better growing. You can also research the difference between annuals and perennials and know what would work best in the area you have set aside for your flower garden.
Step 3: Taking Measurements
Measure the area and mark it so that you know how much space you have and how many flowers you will need. You can easily make a boundary with baking flour to see what the size looks like. Once you have the flower bed area marked off, measure and write down the overall dimensions and then you can simply spray away the flour with your garden hose when you're done.
Step 4: Sketch it Out
Now it's time to design your flower bed on paper. Sketch out how you think you want your flower bed to look and use colored pencils to see how the plant colors look together. Look online for photos of flower beds and see if there are any color schemes that catch your eye. Remember to take into account your house color and, believe it or not, your interior design. To give your garden a bountiful look, you'll want to plant your flowers in clusters, grouped by colors. Mix in some short shrubbery to fill out un-even areas and to design a flower bed that is completely unique, add a focal point or conversation piece such as a bird bath or lawn sculpture in your flower bed. You should also add some garden lighting or pathway lights so you will be able to enjoy your new flower garden at night. Even if you're not an artist, you'll at least get a general idea by drawing your own rendition of tall or short flowers in their respective colors.
When you've come up with the perfect flower bed design, it's time to purchase your flowers. Show your design to someone at the garden center so they can help you choose the correct flowers. If you're planting a garden on a budget, you might need to make a few adjustments, but you can probably get pretty close. If you can't afford to get everything in your flower bed design, start with perennials. They return year after year, growing bigger as they mature. You can always add more plants next year to achieve your desired results.
Designing a Flower Bed Checklist
Observe & photograph proposed flower bed location every 2 hours to determine how much sun/shade is present
Is there a potential water run-off area
Check soil
Determine look of garden – organized by color/size or free-form country-garden style
Research types of plants that will grow in my climate
Measure & mark flower bed area
Purchase focal point piece (if desired) and lighting for flower bed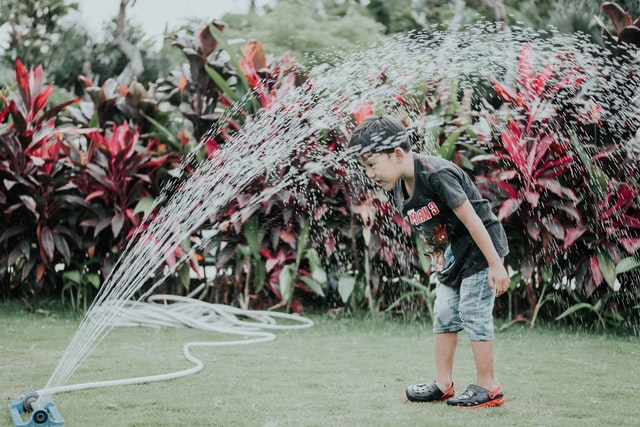 An ideal flower bed is course great without any doubt! You can admire it when you drink tea on the veranda or brag to guests that you have grown amazing flowers yourself. However, it will need good care! Ogden landscaper will help you with watering, so as not to constantly unwind the hose, not to carry buckets and not to get your feet dirty on damp earth. You just need to install the device and turn on the pressure. Voila! Water in the form of a rain stream moisturizes the soil and your flowers will always be fresh and fragrant. Specialists can consult you if any questions will arise. Enjoy your gardening (Photo by Ali Yahya on Unsplash).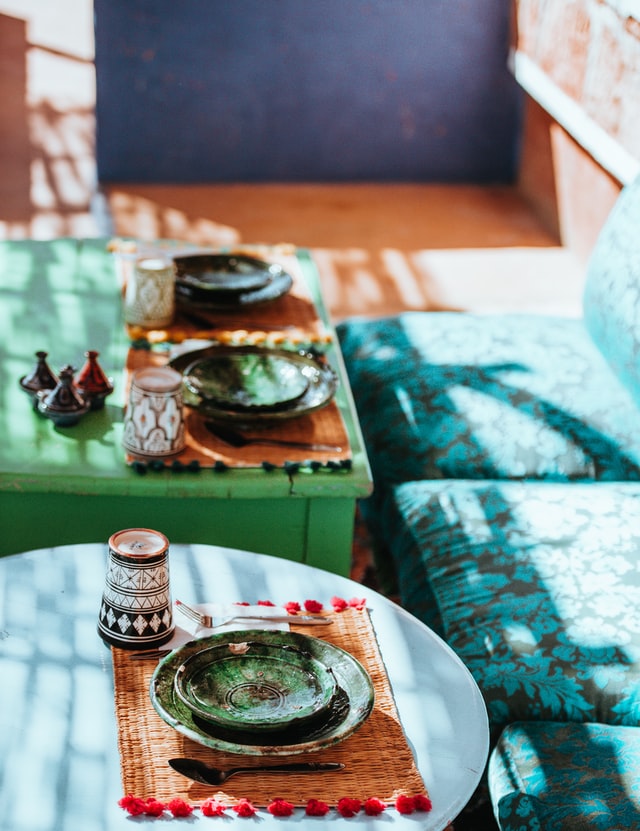 Flowers will add beauty to your garden, and as for the house, moroccan furniture will add beauty to it. Furniture and household items in traditional oriental style will organically fit into any home design style and add charm and comfort to the house. Replace faceless cups with Moroccan colorful glass cups, serve food on painted ceramic dishes, relax in front of the TV on a luxurious oriental sofa, lay a bright Moroccan rug in front of your bed. Think about wrought iron lamps, floor vases, and mosaics and other authentic home accessories. It is beautiful, stylish, and unusual. You will see how your life will be filled with oriental bliss and luxury (Photo by Annie Spratt on Unsplash).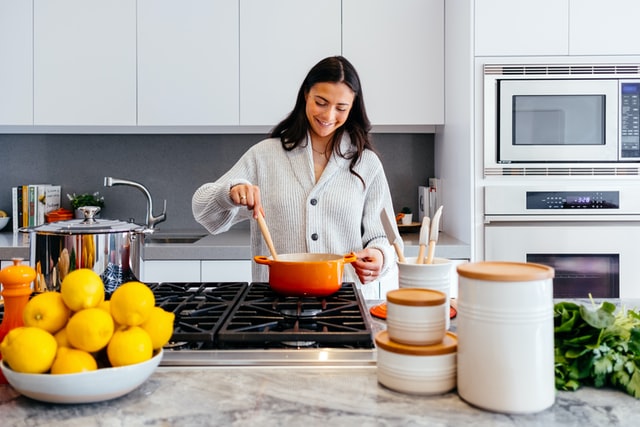 Good appliances will help the house to be cozy not only outside, but also inside. Modern household appliances help to save a lot of time and effort. They are presented in every apartment or house. People, today find it difficult to imagine life without such assistants. How does the comfort and coziness in the house begin? Of course, the atmosphere created by its inhabitants is important. However, good household appliances play an important role in everyday life. With the help of rinnai appliances, work takes much less time, and physical costs are minimized. For convenience in everyday life, it is very important to have everything you need at hand (Photo by Jason Briscoe on Unsplash).
Source: www.improvementscatalog.com
Share this Post