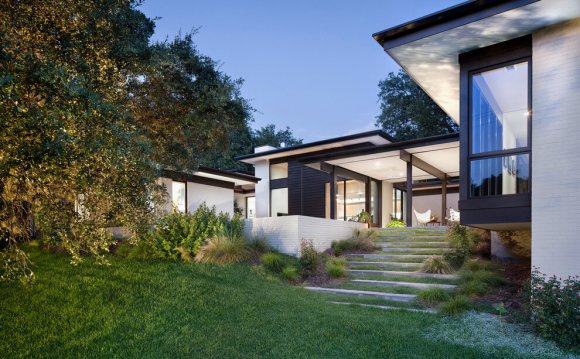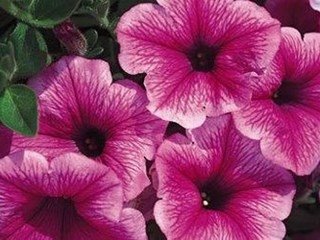 (Photo by: Proven Winners)
Ever wondered how to grow petunias that will be the envy of your neighborhood or garden club? Here are 10 tips from Wave Petunias to help you grow perfect petunias:
If you can, plant your petunias early enough in the season to enable them to establish strong root systems before high temperatures set in. The more established the plant, the more heat tolerant it is.
When planting petunias, maintain the same plant depth as the original pot or pack. Space spreading petunias, such as Wave or Easy Wave Petunias, 12 to 24 inches apart in garden beds to allow room to grow.
Plant petunias in a sunny location. They need at least six hours of direct sunlight to keep plants blooming and looking their best all season long.
Petunias are heavy "feeders." Apply a liquid fertilizer every 10 to 14 days, or use a combination of a liquid and a slow-release fertilizer.
Don't let your petunias dry out. They need plenty of water, but keep in mind that the soil in beds and containers must be well drained. If possible, water your plants in the morning so the foliage dries before evening.
Rotate your garden beds every year to avoid planting petunias in the same spot. If you want to give your garden beds a break, Wave works well in containers, baskets and window boxes as well.
For lush, full container displays, place three plants in a 10- to 12-inch (25 to 30 cm) container, hanging basket or patio planter. Larger containers will require additional plants for an attractive, proportioned display.
Try planting spreading petunias in a moss-lined hanging basket. The moss will allow you to place an additional 10 plants on the side of the basket for a fast, beautiful cascading look.
Tidal Wave® Petunias can be used to create a flower-filled hedge or "screen" for air conditioners or fences. Since these petunias are tall, a support may be needed from a trellis or fence.
Source: www.gardendesign.com
Share this Post