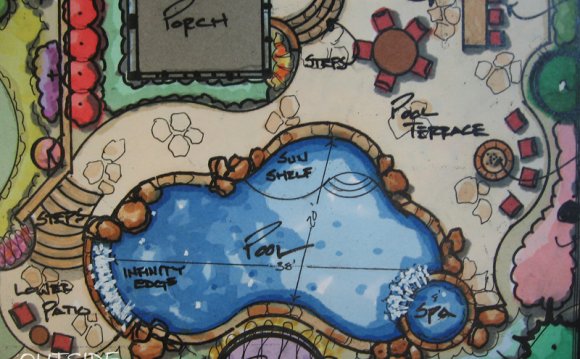 Women account for less than 20% of the workforce in the Landscape Architecture profession. Of the 16, 000 practicing Landscape Architects, Asian, Hispanic/Latino and African-Americans account for less than 15% of the practitioners. The demographics within the Landscape Architecture profession do not resemble the demographics of the country's "Landscape" in terms of ethnic, racial or gender diversity.
Discover Landscape Architecture (D.L.A) – A Diversity & Inclusion Initiative is a career introduction initiative aiming to address this imbalance by exciting, encouraging, and educating middle school/high school girls and people of color with a personal "hands-on" experience that could lead to a successful career in Landscape Architecture. At the same time, this experience would connect learning and the relevance of school work with a career in Landscape Architecture.
What is Landscape Architecture?
Look around, in most every case, what you see is "Landscape Architecture". Landscape architecture is the analysis, planning, design, and management of the natural and built environment; combining art with science!
About the D.L.A. Initiative:
The D.L.A. Initiative is a Career Day program organized and sponsored by the Illinois Chapter of the American Society of Landscape Architects (ILASLA). The D.L.A. initiative specifically targets racial, ethnic and gender diverse student populations at an impressionable age and exposes them to the breadth of the Landscape Architecture Profession.
Source: www.ilaslanow.org
Share this Post