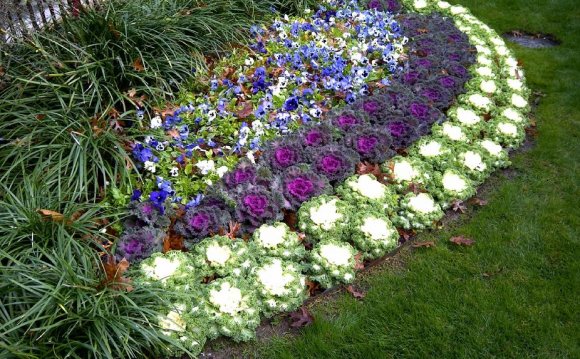 Keep Your Home's Gardens & Flowers Healthy & Vibrant
Garden and flower beds can keep your property looking beautiful and bright when cared for properly.
A little neglect, however, can result in the following:
Weeds
Compacted soil
Wilted plants
Sloppy edges
Not everyone has the time to keep his or her garden beds and flower beds in perfect condition all year long, but just because you have a packed schedule doesn't mean you shouldn't be able to enjoy the beauty of nature at your home. This is where The Grounds Guys can help. The bed maintenance services we offer — such as weed control, soil cultivation, edge definition, raking, and flower care — target common problems such as those listed above.
Our team of landscaping and lawn care experts provides thorough services for our residential clients. We can help you keep your home landscaping gorgeous during the heat of summer, cool of fall and winter, and the growing months of spring. Every one of our services is designed with our customers in mind. This includes our bed maintenance services. Our employees are reliable, professional, and highly trained, and we can help you keep your home's plant beds healthy and vibrant with regular maintenance services so that you can enjoy a beautiful landscape even if you don't have the time to spend.
The fertilizer and care programs we use come in three packages: organic, traditional, and hybrid. When you discuss your individual preferences and needs with our experts at The Grounds Guys, we can help you select which program is right for you and your property. Our crews arrive at your home in marked vans and full uniform. We believe in professionalism, integrity, and consistency. You can rely on us to provide excellent care for your property; in fact, we'll treat your home as if it were our own.
Call The Grounds Guys at (888) 929-8188 to set up an appointment or to request a free quote.
Source: www.groundsguys.com
Share this Post