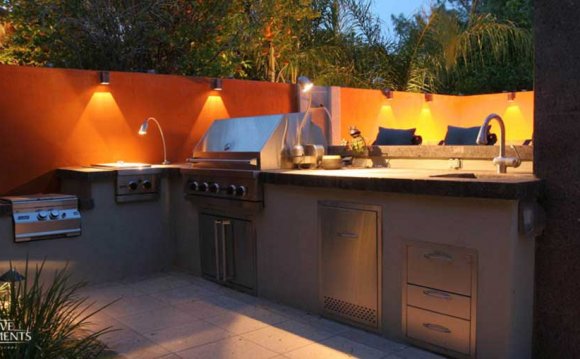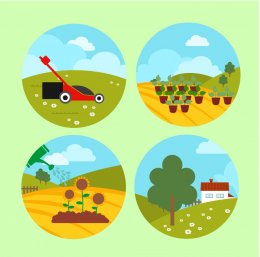 If you don't want to be tied to a desk all day, consider a position in gardening or landscaping. There are plenty of opportunities for people who like the feel of dirt on their hands and sunshine on their backs as they work in the great outdoors. There are also positions in the industry that don't involve physical labor, such as landscape design.
Consider these jobs if you have an interest in gardening or landscape work.
Turf management
People who work in turf management take care of the turf in stadiums, golf courses or sports complexes. "There's a strong need for people who can manage these athletic facilities, " says Cale A. Bigelow, a professor in the Department of Horticulture and Landscape Architecture at Purdue University. For example, even though the golf industry's growth has slowed and new courses aren't being built at a rapid pace, the need for people who can manage existing courses remains high.
People who have a background in turf management can also work for large lawn and landscape companies that contract their services to maintain decorative lawns for such clients as businesses or college campuses.
Head gardener or horticulturist
People who work as horticulturalists may also manage large landscapes or parks, but focus more on caring for plants and trees than grass. To work in this position requires strong people management skills as well as a broad knowledge of gardening and plants.
Having an eye for design is also helpful, because you may be making the final decision about what should go where, and which plants grow well together. This job, to many, has been described as a gardener's dream.
Gardening center employee
People who work in garden centers, even in entry-level positions, are expected to have some knowledge about the products they're selling. Gardening center jobs often involve such duties as working with the plants and flowers, helping customers, and maintaining the store and grounds. Hours often vary depending on the season.
People in these positions may deal with customers more than in other gardening jobs. You will be working hard and on your feet all day, and you must be able to handle answering the same questions over and over.
Landscaper
Landscapers design gardens, lawns and other green spaces to meet the needs of the client and match the constraints of the space and climate. It can be extremely challenging because you are working at the whim of your customers, who may change their minds throughout the project. In addition, it's physically demanding at times, so you need to have the stamina to see the work through.
Source: www.monster.com
Share this Post