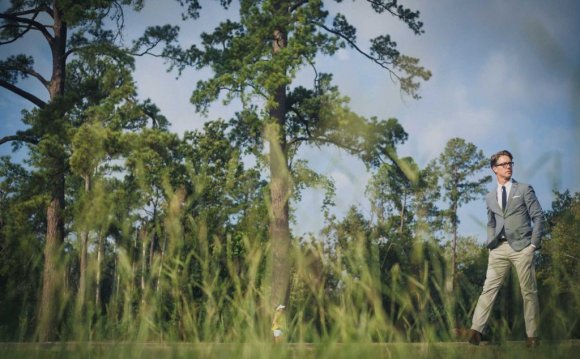 The Landscape Architecture Foundation (LAF) seeks a highly-organized, results-oriented Program Manager to join our small, dynamic, and collaborative team. The Program Manager supports LAF's Landscape Performance Series initiatives and plays a critical role in achieving LAF's mission. The full-time, 40 hour/week position in Washington, DC offers a first-hand opportunity to guide transformative research and promote "next practices" in sustainable design.
LAF is a national environmental organization that invests in research, scholarships, and leadership to increase our collective capacity to achieve sustainability through landscape architecture. The size and impact of the 50-year-old organization has grown substantially in recent years, and the Program Manager joins a passionate and forward-thinking team.
Case Study Investigation (CSI)
The Program Manager manages all aspects of LAF's signature Case Study Investigation (CSI) program, which runs February-August each year. CSI is a unique research collaboration that matches LAF-funded student-faculty research teams with leading practitioners to document the benefits of exemplary high-performing landscape projects. Primary responsibilities include:
• Lead the annual CSI program to ensure high participant satisfaction and high quality deliverables.
• Recruit, select, and serve as the face of LAF and point of contact for all program participants (faculty, students, and practitioners).
• Conduct critical review and provide feedback on all program deliverables, particularly the Case Study Briefs and methods.
• Manage legal and administrative aspects of the program including MOUs and payments
• Develop/update program webinars and other training materials.
• Use remote conferencing and collaboration technologies to schedule and lead participant webinars, conduct team check-ins, and facilitate collaboration.
Landscape Performance Series (LPS)
The Program Manager also leads and provides support for other Landscape Performance Series initiatives, including:
• Manage LAF's grants and fee-for-service work to conduct performance assessments, including development of metrics, post-occupancy evaluations, and/or site monitoring.
• Assist with building content for LandscapePerformance.org, including case study development, actively seeking tools and Fast Facts, monitoring landscape performance news, and curating Collections
• Lead LAF's initiatives to integrate landscape performance into design education, including the Landscape Performance Education Grants program and Resources for Educators section of LandscapePerformance.org.
• Develop and lead lunch-and-learns, webinars, workshops and other trainings related to landscape performance.
• Attend and/or present at relevant professional conferences (2-5 per year).
Program Evaluation and Planning
In 2017, LAF will develop a 5-year strategic plan for the organization. The Program Manager will lead the analysis and make recommendations for LAF's landscape performance work, including:
• Conduct an in-depth evaluation of the CSI program over its 6-year history, through an analysis of the case studies and evaluation methods, as well as interviews with past program participants.
• Conduct an analysis and make recommendations for LAF grant/fee-for-service work to conduct performance assessments.
General Support
Other duties include general organizational and communications support:
• Contribute to the LAF website, blog, newsletter, social media channels, and other communications pieces.
• Cultivate relationships with professional and academic partners.
• Attend and provide program updates at biannual meetings of the LAF Board of Directors and monthly Research Committee calls.
• Assist with grant applications (3-5 per year) and fundraising activities
Minimum Qualifications:
• Bachelor's degree or higher in Landscape Architecture, Urban Planning, Environmental Design, Urban Ecology, or related field(s)
• At least 2-5 years of proven program/project management experience, including managing contractors/partners to achieve desired outcomes
• Strong analytical, quantitative, systems and critical thinking skills
• Familiarity with quantitative research methods
• Ability to track deadlines and manage competing priorities
• Strong written and verbal communication skills, including writing and editing skills
• Personable, creative, collaborative, and resourceful persona
• Ability to travel approximately 4-6 times per year for outreach and conferences.
• Proficiency with Microsoft Office Suite (Word, Excel, Outlook, and PowerPoint)
• Familiarity with tools to facilitate remote communication and collaboration (e.g. Skype, GoToMeeting, Dropbox, Google Drive)
• Ability to stay highly-organized and thrive in a dynamic, fast-paced small organization
Preferred Qualifications:
• Master's degree
• Experience in conducting trainings and/or presentations
• Familiarity with social media (e.g. Facebook, Twitter, LinkedIn) and simple web publishing tools (e.g. WordPress)
Source: land8.com
Share this Post