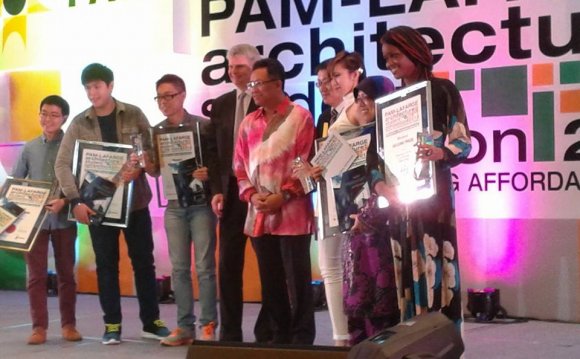 Architectural engineering combines the principles of design and engineering to create usable buildings. Like all engineers, architectural engineers apply math and science to problem solving. They often work on-site with a team of other engineers, architects and construction workers. Architectural engineers must complete academic and professional requirements to become fully licensed. Most architectural engineering jobs require a bachelor's degree from an accredited program, but students seeking research and development positions may need to earn a graduate degree. Aspiring architectural engineers must pass two exams and gain the required work experience to become licensed professional engineers.
| | |
| --- | --- |
| Required Education | Bachelor's degree |
| Other Requirements | Completion of the Fundamentals of Engineering (FE) exam and the Principles and Practice of Engineering (PE) exam |
| Projected Job Growth (2014-2024) | 8% for all civil engineers* |
| Median Salary (2015) | $82, 220 for all civil engineers* |
Source: *U.S. Bureau of Labor Statistics
Educational Requirements
Bachelor's degree programs have requirements outside engineering that typically include sequences in math and physics. The math requirements might include a sequence in calculus and analytic geometry plus a course in differential equations. The architectural engineering curriculum includes courses from multiple engineering departments, including mechanical and civil. Some programs integrate architecture courses and studios into the curriculum or allow students to seek these through technical electives. Seniors are often required to complete a research or design project prior to graduation.
A few schools offer joint degree programs with the architecture college. Other schools offer concentrations, such as construction engineering and project management, construction materials or structural engineering, within a bachelor's program. During the summers, many students perform paid cooperative internships that provide work experience.
Any prospective program should be accredited by ABET. As of 2011, there are 17 accredited architectural engineering programs. Many graduate schools, licensing boards and employers look for applicants who've graduated from an accredited program.
Individuals with experience who are interested in research or want to teach at the university level may consider graduate programs. These programs may offer students the option of completing just a thesis, a research project or coursework. Graduate programs are flexible and allow individuals to choose their electives with the help of an advising committee.
Licensing Requirements
Graduates, if they plan on offering and charging the public for their services, must obtain licensure to become professional engineers (PE). Both exams that students must pass for licensure are administered by the National Council of Examiners for Engineering and Surveying (NCEES). Students may take the Fundamentals of Engineering (FE) exam near graduation. The FE exam is divided into two sections, one for all engineers and one that varies by discipline. This exam covers math, science and engineering. According to the NCEES, the April 2016 pass rate of first time testers was 78% for architectural engineering (www.ncees.org).
After four years of work experience, individuals are eligible to sit for the Principles and Practice of Engineering (PE) exam. The PE is often the final step to becoming licensed. Architectural engineers answer questions on building, structural, electrical and mechanical systems. According to the NCEES, the April 2016 pass rate of first time testers was 86%.
If a graduate has completed a joint degree in architectural engineering and architecture, they may also seek licensure as an architect. Licensure requirements include earning a professional architecture degree, completing an internship and passing an exam.
Source: study.com
Share this Post