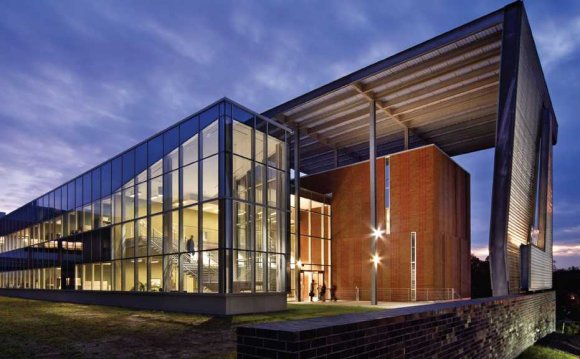 Architects can choose how far to take their education once they have completed a five-year bachelor's degree in architecture. If you want to become an architect but have an unrelated bachelor's degree, a master's in architecture is available to put you on track. Doctorate programs are also an option if you decide to continue your education in the field.
Essential Information
Architects plan structures suitable for people to live, work, shop and worship; they are often involved in the design of building complexes and their surroundings. They may design entire neighborhoods or buildings that become cultural monuments. The education requirements to become an architect include a 5-year professional bachelor's degree in architecture, though a graduate degree may also be acceptable. Architects also need to be licensed.
| | |
| --- | --- |
| Required Education | Bachelor of Architecture or Master of Architecture |
| Other Requirements | Internship, state licensure |
| Projected Job Growth (2014-2024)* | 7% |
| Median Salary (2015)* | $76, 100 |
Source: *U.S. Bureau of Labor Statistics
Educational Requirements for an Architect
Most states require architects to be trained in a program approved by the National Architectural Accrediting Board (NAAB). These programs generally result in a Bachelor of Architecture (B.Arch.), Master of Architecture (M.Arch.), Ph.D. in Architecture or Doctor of Architecture (D.Arch.).
Bachelor of Architecture
B.Arch. programs last five years and focus on architectural theory, structural design and construction methodology. Courses generally cover topics like environmental design, architectural documentation and universal design for the disabled. Students also receive instruction in the use of drafting tools and computer-aided design and drafting software. Some programs combine classroom and design studio work with paid, professional work experience.
Master of Architecture
Some M.Arch. programs accept students holding a bachelor's degree in any field, while others require a bachelor's degree in architectural studies or a related field. NAAB-approved master's programs can take 1-5 years to complete based on a student's previous architectural education. Like undergraduate architectural programs, M.Arch. programs can incorporate paid, professional work in the field, as well as faculty-supervised studio work. Courses focus on design, engineering and project management.
Some institutions offer a post-professional M.Arch. Applicants must have a B.Arch. or M.Arch. in order to be considered for admission. This program is an advanced research degree, and students may research areas such as urbanism and architecture or ecology and architecture.
Doctor of Architecture and Ph.D. in Architecture
According to National Architectural Accrediting Board (NAAB), the only accredited D.Arch. program is offered by University of Hawaii - Manoa. A D.Arch. is a seven year program that admits students with a bachelor's or master's degree in the field; however, it offers a combination of undergraduate and graduate study, which allows students straight out of high school to enroll. D. Arch. is a professional program.
A Ph.D. in Architecture is not a professional degree, but it can lead to research, consulting or teaching positions. Ph.D. in Architecture feature advanced study of architectural theory and research methodology. Students may concentrate in a specific area, such as sustainability and building science. Students may be required to submit a dissertation basis on original research at the end of the program.
Architectural Internship
After graduating from an NAAB-approved program, aspiring architects might have to complete an internship approved by the Intern Development Program (IDP) in order to meet state licensure requirements. The National Council of Architectural Registration Boards (NCARB) oversees the IDP to ensure that interns receive specific training in construction documents, schematic design and other relevant areas (www.ncarb.org). Interns are expected to maintain work reports that document their experience.
Qualifying for an Architectural License
Architects are required to be licensed in all 50 states, but individual licensing requirements vary by state. After completing an educational program and an internship period, architects must pass the NCARB's Architect Registration Examination (ARE). Its focus is on testing the architect's knowledge of structure, planning and safe building practices.
Employment Outlook and Salary Information
According to the U.S. Bureau of Labor Statistics (BLS), architects (except naval and landscape architects) earned an annual median salary of $76, 100 in 2015. The BLS also predicted 7% employment growth for these professionals from 2014-2024.
To become an architect, you need to complete a bachelor's or master's degree program in architecture. Then, an internship and ultimately licensure is required to work in any state. Architects who want to consult or work in academia will need a doctorate in the field.
Source: study.com
Share this Post