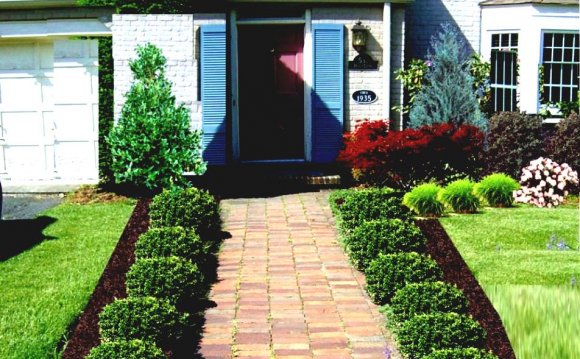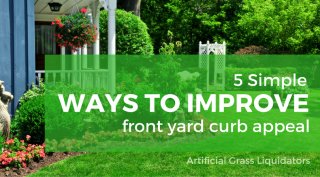 You don't have to be in real estate to understand the power of curb appeal.
Curb appeal is what grabs your attention.
The outside look includes the space between the curb and the actual structure of your home. Front and back yards go a long way to protecting the value of your home. Your home could be renovated inside from attic to basement, but it will not get a second look if it looks bad on the outside.
Here are tips to help you improve your front yard curb appeal.
Plant Low-Maintenance Plants
Not all landscaping is done right.
It should be appropriate for the climate and not require lots of upkeep.
Most homeowners and home buyers want landscape plants that require little maintenance. Here in Southern California, there is also the ongoing issue of watering restrictions. Ornamental plants that are drought-tolerant yet visually striking should be part of the landscape.
Using plants and materials that do not require watering in landscaping is called xeriscaping, and it does not have to lack color or texture either. This is one of the best ways to improve your front yard curb appeal, as it creates a welcoming setting
Easy to Maintain Landscaping Plants
• Coral Fountain
• Red Pencil Tree
• Desert Museum Palo Verde
• Sea Lavender
• Spurge
• Mugwort
• Golden Barrel Cactus
Decorative Concrete and Stone
If you are installing a new driveway or sidewalk, consider decorative concrete rather than the plain grayish-white type.
Paving bricks and stones look great, but they do require maintenance. Weeds often sprout between the joints, and natural ground heaving and subsiding may displace their alignment.
Decorative concrete comes in various colors and textures. Epoxied stone coverings can be used for driveways, sidewalks, porches, pool decks, patios and even indoors.
A Green Lawn
Having a lush lawn in Southern California is not easy.
Zoysia grass is slow growing and tolerates some drought, but it will turn brown when deprived of water for too long.
No brown lawn looks good, which is why synthetic turf has become popular. It does not require a drop of water to maintain its beauty year round. Artificial grass is not like the cheap grass carpeting you can buy at your local home improvement store. It was originally designed to last for years in major sports stadiums but now comes in a variety of styles for residential landscaping.
Today, artificial grass stays green and looks so real that your neighbors may accuse you of watering your lawn.
Landscape Lighting
There is an artistry to landscape lighting.
Anyone can stick a few low-voltage lights in the ground, but arranging them to accentuate landscape features and provide walking safety at night takes planning. Solar-powered landscape lights do not usually hold up for years of trouble-free use.
Source: www.artificialgrassliquidators.com
Share this Post