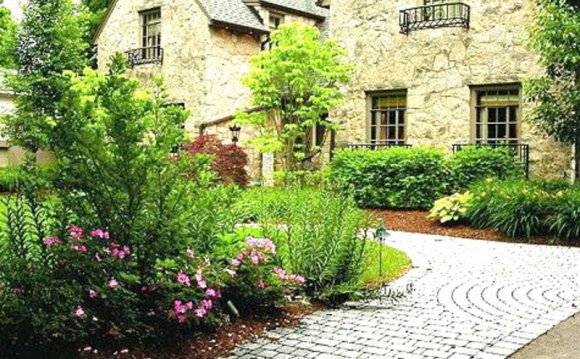 Simple little plots like this planting bed are great for breaking up a large expanse of lawn or simply creating interest. In an existing landscape, this would be a quick and easy way to dress up an otherwise shapeless big area of grass. In a Fescue lawn like this which isn't an aggressive turf type, it would simply be a matter of cutting out the sod and planting some regionaly appropriate plants.
Also, because a fesue lawn grass isn't aggressive, borders aren't necessary to keep the grass out of the beds. However, they might be a nice addition if created with the same material of the home or a natural element that is close. And in even larger lawn areas, several matching beds may look nice and tie the rest of the landscaping together.
Also, you may notice that most of the plants in this large lawn front yard are evergreen. The creeper on the balcony will turn red and even the Fescue lawn will keep most of its color through most of the Winter.
Source: landscapingideas.the-landscape-design-site.com
Share this Post