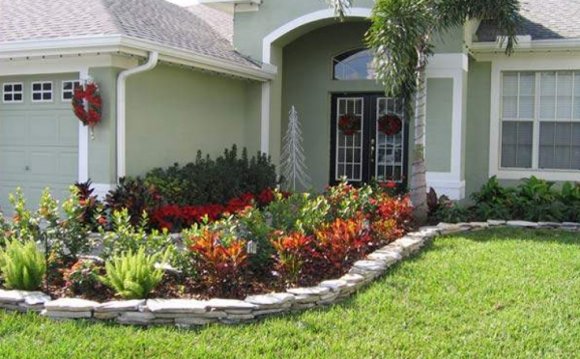 Durable fiber cement clapboards, siding and trim boards, chosen by online voters, replace the home's original wooden lap siding. Lush landscape beds, planted with native species, offer a measured dose of curb appeal.
The charming, era-appropriate front facade boasts energy efficient windows and a front entrance relocated to accommodate a larger foyer and mudroom.
A manual well pump, discovered near the barn, becomes a permanent lawn fixture and reminder of the property's farming heritage.
A nod to biannuals that grow wild along Waldoboro's roadsides and waterways, spiky, color-saturated lupine borders the front walkway.
A mahogany front door, constructed by Knickerbocker Group to resemble the home's original double entry door set, is painted a sunny shade of yellow. The home's original pediment, partially rebuilt, and intricately carved corbels receive a fresh coat of paint.
The home's original vintage brass door knocker is reinstalled on the new front door.
Lending visual interest and support for vining landscape elements, a pergola, selected by online voters, perches above a cobblestone-clad terrace.
A custom-built, stone-clad column, located across the street from Blog Cabin 2012, houses the home's new vintage-style mailbox.
Blog Cabin 2012 show host Chris Grundy works alongside a local artist to fashion a street marker from locally quarried ledgestone.
Farmland located behind the Blog Cabin barn was once reserved for cattle grazing. Now forested over, the parcel leads to a 30-acre tract donated to the Medomak Valley Land Trust.
Landscape species, if not native, were chosen for hardiness in Maine's Zone 5A climate. Himalayan birches, Fraser firs, Red Veined Enkianthus, Rubel and Chippewa blueberries, Interrupted ferns and a Kousa dogwood, replanted from its original location, are among standout varieties.
A turf path separates a bed of site-sourced boulders, fern and Threadleaf cypress from the front yard's more colorful beds, planted with blueberries, rhododendrons and birch trees.
Site-sourced stones support wild berry raised beds, chosen by online voters in the People's Choice edible landscape category. Chippewa blueberries will grow to 3 feet in height and produce large crops despite Maine's chilly climate.
A new fiberglass asphalt roofing system, designed to resemble more expensive wood shakes, brings new life to the home's original weatherworn exterior.
Blog Cabin's original windows, which were shipped from Boston to Maine during the home's construction, were replaced by energy efficient models in a traditional 19th-century 6-over-1 pattern.
Landscape beds planted nearest the home's foundation feature Interrupted ferns, Himalayan birches, highbush blueberry bushes and Japanese white pine.
A locally sourced ledgestone, sod-separated walkway replaces the home's original front pathway, a series of colored tiles set in cement.
A permeable, man-made cobblestone terrace offers a quiet spot to welcome guests or bask in the warmth of the midday sun. Rhododendron bushes, a potted hydrangea and the property's replanted Kousa dogwood provide pops of color.
"Desperate Landscapes is all about taking a front yard from worst to first on the block, and I feel we really nailed that on this Blog Cabin project, " says show host Jason Cameron. "The neighbors told us it was important to create a landscape that respected the amazing setting of woodlands and the lake nearby."
Source: www.diynetwork.com
Share this Post