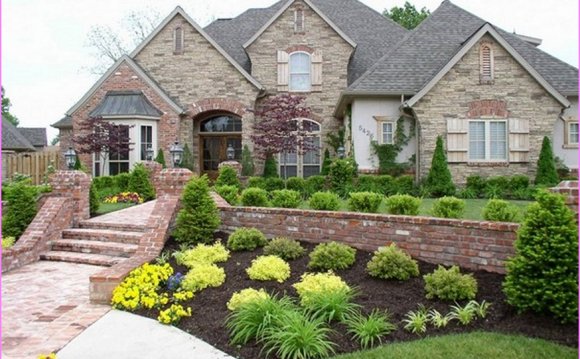 Free landscape design plans developed by professional landscape architects exclusively focusing on Trees and Shrubs. These do it yourself plans are easy to use and will enhance the look of your home, backyard, driveway, or garden.
Add contrasting early spring color with the Flowering Green Giant design. This do-it-yourself landscape design provides a show of spring flowers highlighted by an evergreen backdrop of the Green Giant Arborvitae. This planting can serve as a great focal point or accent piece to any yard. Get the free Green Giant landscaping plan.
The Knot Garden is a great landscaping centerpiece that adds color to your landscape all year long. The combination of the unique elegant design and Korean Boxwoods, Blue Hydrangea, and Yoshino Cherry trees make this design a classic. Get the free Knot Garden landscaping plan.
Add color to your landscape by installing this Shrubs Under Shade Tree design underneath the shade of an existing tree. This three flowering shrub design will add multiple colors to your yard year after year and will flourish underneath the canopy of maples, oaks, or other shade trees. This plant combination offers seasonal interest. Get the free Shrubs Under Shade Tree landscaping plan.
Increase the number of birds in your yard with this great four season color Bird Magnet Hedgerow. The trees and shrubs in this design have been selected both for their beauty and their ability to create habitat and provide food for birds. Get the free Bird Magnet Hedgerow landscaping plan.
Offering eight different tree and shrub species, the Flowering Woods Edge, will add color and beauty to the edge of a forest or windbreak. This unique plant combination offers multiple spring and summer flowers that will thrive in the partial shade of a wood line. Get the free Flowering Woods Edge landscaping plan.
Source: www.arborday.org
Share this Post