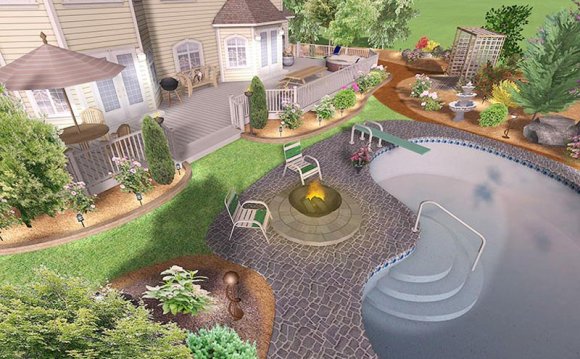 Landscape architects design outdoor spaces. They work with surveyors, engineers and architects to determine the most efficient and pleasing arrangement of hardscapes, landscaping, developed areas and natural areas. Review the process for becoming a landscape architect in this article. Schools offering .
Step 1: Research Landscape Architect Career Duties and Education
Landscape architects utilize geography, science, horticulture, mathematics, engineering and art to aid in the design and conception of public and outdoor spaces, such as residential developments, public parks, shopping malls, golf courses and college campuses. Aspiring landscape architects must obtain a bachelor's degree in order to gain entry into the field, and licensure is required in nearly all states. Graduate degree programs are also available.
Step 2: Complete a Bachelor's Degree Program
You could enroll in a Bachelor of Science in Landscape Architecture (BSLA) or a Bachelor of Landscape Architecture (BLA) program. Make sure your program is accredited by the Landscape Architectural Accreditation Board (LAAB). Throughout your program, you are trained in designing and creating landscapes by incorporating trees, plants, structures and other organic elements. Topics covered include theory and history of landscape design, horticulture, soil science and site/project planning. Great emphasis is placed on the functional and artistic uses of plants. You also get real-world experience through hands-on design projects.
Success Tip: Gain proficiency in software and computer skills.
Technology plays a key role for landscape architects. During your degree program, you should become proficient in the software technologies of video simulation, geographic information systems (GIS) and computer-aided design (CAD). Landscape architects use CAD to create plans and build 3-D models of their designs.
Step 3: Participate in an Internship
As part of the undergraduate degree program, most colleges or universities require you to participate in an internship at a landscape architecture company or botanical garden. Internships expose you to the daily job duties of landscape architects. In addition to gaining hands-on work experience, you may need to write up various reports detailing your experience and what you learned.
Step 4: Obtain a Professional License
Most states require individuals to earn a license in order to gain the title of landscape architect. The Landscape Architect Registration Examination (L.A.R.E), which is offered through the Council of Landscape Architectural Registration Boards (CLARB), may be taken during the spring or fall. In order to qualify to sit for this national exam, you need to have earned a bachelor's degree and have accumulated 1-4 years of supervised work experience (the amount of job experience depends on your state). Your state may require an additional exam that covers local ecological zones, native plants and state laws. Some may find it advantageous to take a refresher course before sitting for the exam.
Step 5: Advance Your Career
Several types of Master of Landscape Architecture (MLA) programs are also offered at colleges and universities. Some are designed for individuals who have an educational background in another field, but there are also programs if you are seeking your second professional degree in landscape architecture; this type of program allows you to complete electives of your choice in order to specialize. The American Society of Landscape Architects provides information on the various options.
Source: learn.org
Share this Post