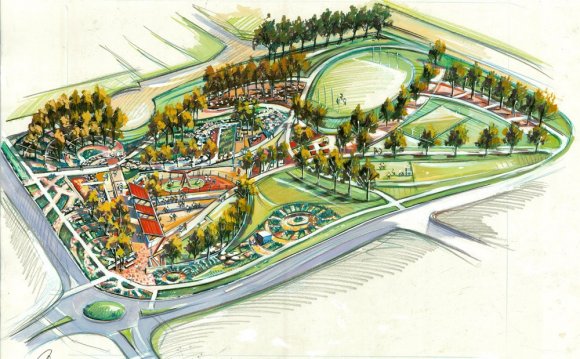 This space will be used to advertise job openings in Alaska within the fields of landscape architecture and planning. Please use the 'Contact' icon at upper right to express your interest in advertising an open position at your firm.
Four (4) Current Job Openings
1. Bettisworth North Architects and Planners, Inc.
Summary: Bettisworth North Architects and Planners, Inc. seeks a Landscape Architect or an Intern Landscape Architect for our Anchorage, Alaska office. For those who are looking for relevance in their professional lives, for a firm that will provide an opportunity to be actively involved in community development, and for a place where your work makes a difference, our progressive firm seeks a design professional for long-term employment. Individuals will actively participate in the firm's collaborative design process, working actively with clients, staff, consultants, and community members in a number of diverse and exciting building, landscape, and community development projects.
Minimum Application: A bachelors or master's degree in landscape architecture. 3-5+ years of work experience in the field of landscape architecture. The ability to read and understand landscape architectural and engineering drawings, sketches and information, including the ability to communicate with others to clarify and coordinate project efforts.The ability to produce landscape architectural plan sets and details.Proficiency in Autocad. Basic working knowledge of graphic software to include Adobe Photoshop, Adobe InDesign, Adobe Illustrator, SketchUp. Strong graphic communication abilities.
Beneficial Applicant Skills: Experience or proficiency with Autodesk Civil 3D
A competitive salary and full benefits are offered. Bettisworth North will assist the successful applicant with relocation costs. Please email your letter of interest, resume and portfolio to info@bettisworthnorth.com, Attn: Mark Kimerer.
2. Coffman Engineers
Position: Landscape Architect
Summary: Designing a better world is more than a career, it's a calling! Come work with a team of professionals dedicated to design excellence at Coffman Engineers' Anchorage office. Do you have experience designing commercial and military projects involving multiple engineering disciplines (civil, structural, mechanical, electrical)? Do you have a desire to integrate indigenous culture into the built environment? If so, we want to talk to you! We are seeking a Landscape Architect/Planner/Site Designer with a minimum of 3 years of working experience with landscape and site design projects. The ideal candidate for this position has a background working with the local architecture/engineering community, the ability to work independently on multiple simultaneous projects, and excellent time management skills. This position requires excellent verbal and written communication skills, as we consider these qualities to be vitally important in maintaining high-functioning teams.
Source: www.akasla.org
Share this Post