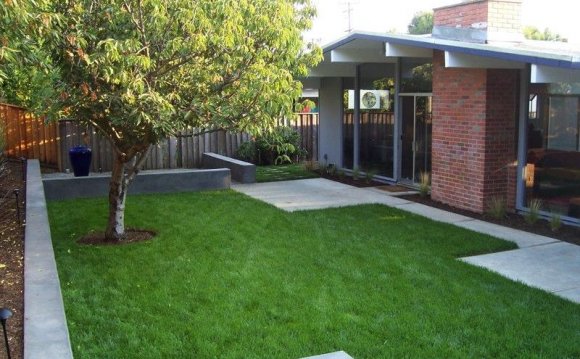 Colder, darker days may be an inevitable part of the winter months, but they don't have to diminish the beauty of your backyard. With the right features in place, you can ensure that your outdoor space remains green, warm and welcoming, even in the throes of winter weather.
Based just outside of Minneapolis, Minn., the designers at Mom's Design Build have perfected this adaptive approach. By creating stunning outdoor spaces that their clients can enjoy even under a blanket of snow, they embrace and celebrate the dynamism of seasonal change.
"Our goal is to design outdoor spaces that enhance the seasons year-round, " says Becca Bastyr, Mom's senior designer. "Many Minnesotans stay here because of the change in seasons, so we showcase all of them in our gardens by evolving bloom, color, texture and scents."
So, how can you make the most of your own yard, even in the winter months? Read on for Mom's expert tips.
Before breaking ground on their clients' outdoor spaces, the Mom's team first considers how things like sun exposure, wind and rainfall will vary from season to season. They then choose features that will both provide protection from the elements, as well as draw visual interest.
"We do a lot of fire features — fireplaces, fire pits, infrared heaters, etc. — to establish warmth, " explains Bastyr. "Covered pavilions or pergolas that can turn into a roof also offer protection from rain, wind and the chill of the seasons."
"Because the draw of the outdoors is intensified by our short season, creating exterior living spaces that are cozy and embellished with indoor comfort is key, " says Mom's founder, Jim Sweeney.
For this reason, the designers suggest outfitting those sheltered spaces with warm colors and textures. Plush cushions and pops of orange, for example, will visually brighten a deck or patio, making it all the more alluring in the winter.
It's also important to consider how these features will look from the inside your home, as this is where you'll spend most of your time. By framing those views within a window or door, you can create a vignette that you'll enjoy no matter what the weather's like.
"It's like looking into your living room from your kitchen, " says Sweeney. "It has to make sense for its space, but also be pleasing from other spaces."
To further enliven your yard, look to greenery that will thrive in the colder months. "A simple way to extend greenery through the winter is to use evergreen hedges that help define the landscape, " says designer Stephen Kung. "Boxwood, dwarf globe arborvitae, juniper and yew are all useful for this technique."
"Even if there isn't much interest in color, there are plants that have architectural interest with their branches, " Bastyr adds. "For example, hawthorn trees have gorgeous horizontal structure." Incorporating these features into your landscape, then, will amplify the beauty of your outdoor space.
Soft lighting, too, will make a difference to your yard by transforming an otherwise dreary space into a sparkling showcase. Bistro lights strung from trees and planters with LEDs all evoke a luminous, inviting setting.
"When the days get colder and shorter, Minnesotans don't see much daylight outside of what peeks through their office windows, " Sweeney explains. "Landscape lighting can diminish the oppressive darkness of those short days."
Traffic stats
Source: www.hgtv.com
Share this Post