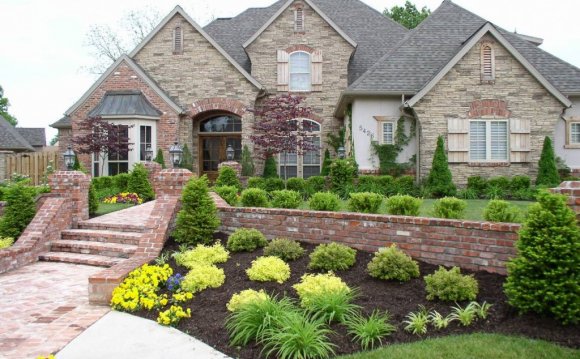 A unique design shape and planting ideas for Mediterranean front yards
This front yard gets its real feel and atmosphere from the Mediterranean type plants used. Typically, you can change the feel of most design styles by the plants you choose. Add a few cactus to this design and the landscape becomes desert or Southwest.
The home here is a Spanish Mediterranean design. The front yard needed something different so that it wouldn't look like all the other yards on the block that were primarily Palm Trees and other common Mediterranean plants. So we did a little research and came up with a really nice planting scheme that isn't just a bunch of Palms and Rosemary. You may also take a look at some tropical landscapes for ideas as the design style is similar. I've listed some tropical resources below.
The Design Plan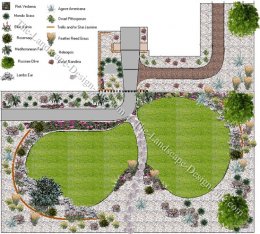 Pictures Of The Finished Design
Front Yard Walkway and Retaining Wall
Front Door View Of The Landscaping and Street
Front Garden Retaining Wall And Lawn
Plants Used In This Plan
Pink Verbene
Mondo Grass
Blue Salvia
Rosemary
Mediterranean Palm
Russian Olive
Lambs Ear - We probably won't plant any more Lambs Ear as it is very invasive.
Agave Americana
Dwarf Mock Orange
Star Jasmine - Trained to grow on trellis.
Feather Reed Grass
Heliopsis
Dwarf Nandina
Source: www.the-landscape-design-site.com
Share this Post