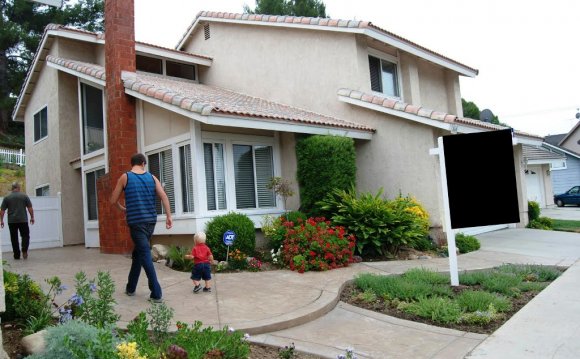 Thus far, the stone path was the only fluid line in the garden. We wanted more curves—as well as varied plant heights—to offset the rigidity and uniformity of house and hedge. We started with a swath of rockspray cotoneaster weaving its way through the garden lengthwise, crossing both paths and giving the yard its backbone. We reinforced the rockspray cotoneaster with a band of low-growing C. dammeri beside it. These shrubs, in addition to providing flowers in the spring, berries in the winter, and leaves of contrasting textures throughout the year, also serve to link the different parts of the garden, making them all feel a part of the whole.
With the major lines of the garden established, the project began to feel a bit more manageable. We began to fill in, both reinforcing the existing lines in the garden, and adding new ones. For example, we used moss and stepping stones in places to create a sense of passage—sometimes real and sometimes illusory.
At the northern edge of the property, a problem became an opportunity. Despite a great deal of shoveling, I still had not gotten the level right here nor worked out how to finish off this end of the garden. We had a pile of clean river stone left over from the construction of the house, however, and it soon suggested a Japanese-inspired stone river, which could serve as both an occasional path and as a storm drain.
Source: www.finegardening.com
Share this Post