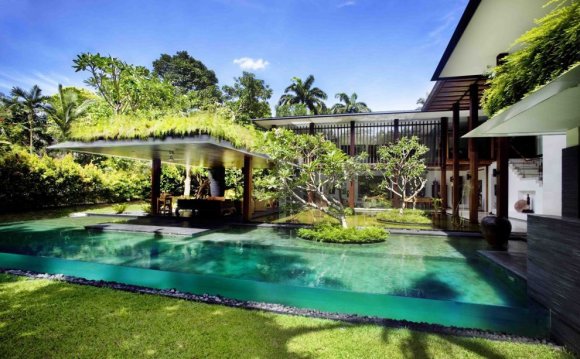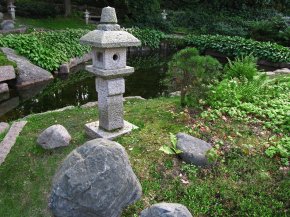 Do you have a backyard? Then continue reading and you will find some amazing ideas for designing and constructing your own backyard water garden. It could make your home stunningly gorgeous. In addition to great looks, there are also other health and environmental benefits of having a backyard water garden. Keep reading to find out.
If you have a backyard, you could easily turn it into a gorgeous garden with fountains, pools, and flowers. A water garden can turn your backyard into a relaxing haven that everyone can enjoy. You could raise fish, grow vegetables and also create a great place for you, your friends, and family to come together and enjoy.
Another huge benefit of having a backyard water garden is that, you could grow your own food in it. It would lower your grocery bills, improve your health, and also help the environment.
Below are some step by step instructions and some ideas for building a stunning backyard water garden.
Backyard water garden ideas
So, how do you start building a backyard water garden? Here are a few things you will need to do to start designing your backyard water garden.
The Design
Your construction begins with planning. You need to have a pretty good picture of what you want your backyard water garden to look like, both, in your mind and also on paper. Having a written plan will guide you through your entire work and help you estimate your cost of materials and labor. You wish to hire people to help you with your work or you can save a little and learn some by doing it yourself!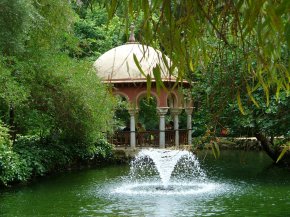 Designing your garden will require you to really investigate your garden and look at different possibilities. Here are a few things you need to consider to come up with a good design.
Here are a few things to really concentrate on when investigating your existing garden:
What do you already have that could be useful?
What obstacles do you need to work around?
What are the things you want changed or removed?
You could consult a good landscaping company to help you with your designs. They can be quite reasonable. Or look at some websites that have great backyard water garden design ideas and design it yourself. I recommend that you visits some of the sites listed below at the end of this article.
The paper work
A sketch will be also helpful in case you need construction permits from your local authorities, or from your local city council. To make an accurate design you will have to actually measure your garden and come up with an accurate layout. If you can use your computer for CAD (computer aided) designs, do so, or get help from someone who can. It will help you to come up with an accurate layout of your garden. Even if you cannot make an accurate design, don't worry, you can always start working on a general idea.
However, make sure that you have everything you need to obtain proper permits if you are planning to do major digging and constructions work in your backyard. Also make sure you know where all your utility lines are located, such as your water, sewage, electric and telephone lines. A little extra time will save you a lot of trouble and expense.
Building a pond with fountain
Your pond and your fountain will become the center of attention for your backyard garden. There are several factors that will come into play when choosing the right kind of pond you want to have in your backyard. Your pond size will vary depending on the space you have available, the type of fish you wish to raise and the purpose of the pond.
Source: worldwideaquaculture.com
Share this Post