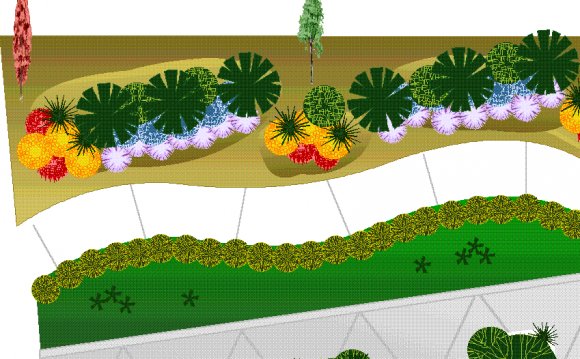 Exactly which design software package for landscape planning is best for your needs will come down to a number of factors, some of which are listed below:
Freeware.
Commercial.
Which Operating System platform you run.
How much time you're planning, willing to invest in learning the software - some of these packages are extremely powerful (and complex once you get below the surface of them).
Are you interested in a strong user community (eg User help/support).
Whatever package you decide to use, I can't recommend strongly enough that it be vector based.
My first recommendations are "simple" (and free) CAD/Drawing packages, that's not to say they're not powerful, just can be viewed as somewhat limited by (some) "professionals" in the design community:
Personally I would go with Google SketchUp, as it's:
Simple to use.
Large user community (eg Lots of freely available content, tutorials, support, etc).
2D & 3D.
It's a difficult one to recommend, but for landscape planning I would probably have to go with AutoCAD Map 3D.
Source: gardening.stackexchange.com
Share this Post