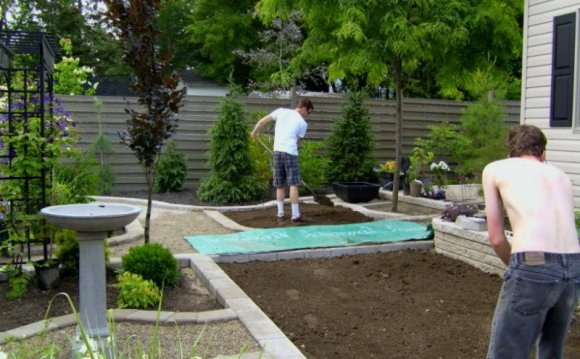 For Claire Jones, Christmas started early this year — at 6 p.m. on Thanksgiving.
That's when Jones, a landscape designer and garden blogger from Sparks, arrived in the lobby of a Washington-area hotel to meet with a group of volunteers she would spend hours with over the next several days, as they worked to decorate the White House for the holiday season.
Jones, who also helped decorate the White House in 2011, was one of 89 volunteers who worked to dress the White House for the holiday. Jones applied for the opportunity at the whitehouse.gov website and learned in November that she would be part of the this year's volunteer team.
For two days, starting the day after Thanksgiving, the group was bused to a warehouse, where they created wreaths, bows, garlands and other decorations. Then over the next three days, the volunteers decorated the White House.
At the warehouse, Jones was on a four-person "bow team." "We made hundreds of bows, " she says. "These could be simple red velvet or complex bows with five layers of materials."
The second day, the team created garlands that were ultimately used to dress the 62 White House trees, which are also outfitted with over 70, 000 ornaments. This was a new experience for Jones, who says she learned a lot about how to layer ribbons to create gorgeous garlands and estimating how large a garland a tree might require.
At the White House, Jones helped decorate the Blue Room, an oval room showcasing the official White House Christmas tree, an 181/2-foot-high Fraser fir from Lansdale, Pa. The room's decor was inspired by the colors of the American flag; the tree is decked with red, white and blue ornaments, a gold star garland and a garland on which messages from troops to their families are inscribed.
"That was really cool, " says Jones." When they take it down, they're going to cut that ribbon into pieces and mail it to the military families. That was the most thoughtful, inspiring thing — the most moving thing about that room. The messages were fantastic."
Each year, White House decor is given a theme, and this year's is "A Timeless Tradition, " which celebrates long-standing traditions and starting new ones. Old traditions include the display of an 18th-century Italian creche that has graced the East Room for more than 45 years, over nine administrations. One new tradition, starting last year, involves handcrafted snowflakes featuring the goals of local public school students.
"My hope is that we remind you of your own holiday traditions, inspire you to create new ones, and bring you the same joy this season brings the first family, " says Bryan Rafanelli, president and chief creative officer of Rafanelli Events, which organizes staff for the decorating at 1600 Pennsylvania Ave.
Jones' days in the White House weren't all work . She got to know other volunteers over meals, spent some time with the Obama family dogs, Sunny and Bo, and fielded questions from HGTV representatives filming the decorating process for a TV special that premieres at 6 p.m. Sunday, Dec. 13.
"It's a little unnerving to have someone stick a microphone in your face, " she says with a laugh.
Baltimoreans familiar with Jones' work aren't surprised that she had a lot to offer the team decorating the country's most famous home. Carolyn Stadfield, co-chair of the Baltimore Symphony Orchestra's Decorators' Show House, knows Jones well through the designer's work on the yards, porches and patios of numerous show houses.
"I'm thrilled to see that she was at the White House, " she says. "She is so easy to work with; she's just an expert in her field. She's just wonderful."
Decorating her own home this year, Jones drew inspiration from her White House experience.
"In the Green Room, they had the most beautiful peacock colors and birds, " she says. "I just finished my mantel. I do fresh greens, glittery stuff, balls. This year, it's a peacock theme, with feathers, some feathered birds, peacock ribbon, ornaments and the peacock colors — the blues and greens."
According to the White House, the peacock was chosen because of its symbolic nature, celebrating integrity and the beauty of showing one's true colors.
Jones will extend the theme in other parts of her home, including the dining room. Jones' tree, though, will remain, as it is every year: a study in family history.
"We have collected all these ornaments over the years, " she says. "It's very much mementos and not designed at all. It's for our family."
Source: www.baltimoresun.com
Share this Post