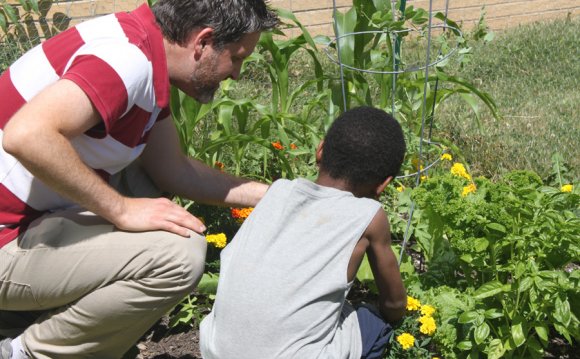 Our heritage has strong roots in residential gardening. The Japanese-American gardener transformed the labor intensive job of gardening into an art form and a way of life. Groundworks is proud to carry on the traditions of the Japanese-American gardener by providing top-notch garden services to residents in the greater Los Angeles area and our hometown locals of LA's South Bay area.
Most people would love to have a beautiful garden or perfectly trimmed lawn to go with their house. The only problem is these same people usually don't have the spare time to tend to a garden or lawn. The kids might have soccer practice. Work might run late. There are many reasons that would prohibit someone from gardening. This is where Groundworks steps in. We will do all the work for you! Our expert gardeners work hard at their craft, making sure your garden will stay looking beautiful and healthy all year long. We make sure each of our gardeners keeps a consistent route schedule, ensuring that they work every client's garden in a timely manner. Groundworks leads the way in cost efficient gardening practices matched with quality traits we have learned from our heritage.
At Groundworks, we believe everyone should be able to enjoy a healthy lawns and beautiful gardens. With our help you can come home and enjoy sitting in your garden rather than worrying about what plants need to be tended to. Let us turn your yard into a beautiful place to visit and your garden into a piece of art. Groundworks is standing by to handle all of your residential gardening needs.
Benefits of our residential gardening service
Our large fleet of trucks and specialized services means we can offer a wider range of garden care.
Specialty service divisions allows us to deliver a higher degree of service with faster turn around times.
When Groundworks caters to your gardening needs, all you have to do is sit back, relax and enjoy your garden.
Features of our residential gardening service
Professional staffed office, site supervisor, or trained gardeners for your assistants throughout the day.
Delivering qualities of service based on our cultural beliefs throughout the Greater Los Angeles Area.
Eficient scheduling and teamwork helping to reduce the amount of wasted resources for a greater cost savings.
How do we deliver on our residential gardening service
Focused routing scheduling by gardening expertize and property requirements.
Consistency in our gardeners' work load to delivery overall savings to our clients.
Source: groundworksvip.com
Share this Post