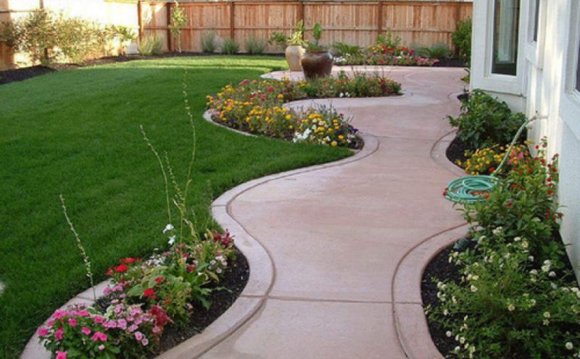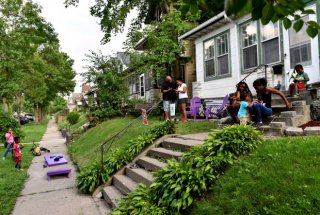 It was simple, and on the surface, easy to scoff at — another "Kumbaya" community-engagement idea seemingly created out of warm fuzzies.
"Transforming front lawns from empty expanses of grass to vibrant places full of life through the development of a toolkit that encourages residents to create community hubs on their doorsteps, " the pitch read.
But a surprising response made one of the city's biggest grant organizations take notice.
Out of the dozen or so finalists for the Knight Foundation's largest annual contest, the "friendly front lawns" project generated — by far — the most local buzz, foundation officials said in April.
The pitch: Get people out of their back yards and into their front lawns — seen as "dead spaces, " where nobody hangs out.
"It's all about having a place to sit, " said Max Musicant, whose Musicant Group headed the pitch, partnering with an aptly named St. Paul nonprofit called the Friendly Streets Initiative.
The reception was big. Apparently, living in the middle of a 3 million-strong metro area, isolation can be a concern. The task of a simple conversation with a neighbor — breaching the façade city dwellers erect for social or even physical protection — can be daunting.
The project landed $82, 400 in foundation funding and months later workshops began. Twenty-two families from the city's old Rondo neighborhood and others from Frogtown and Hamline-Midway met in a library basement.
There, a pair of perky, smiling millennials pitched ways for people to sit in their front yards and meet their neighbors.
They had a system: Ways to arrange chairs, grills and plants in your yard so you could sit there and not seem like you were accosting every passer-by. But also seem approachable, or at least worthy of a friendly wave of the hand.
Vivian Mims, who's lived in the city's historically black Rondo neighborhood for decades — and already sits on her front steps — threw some shade at the idea.
"People walk by, you say 'hi' and they don't say anything. It's like, 'Who are you?' "
"It's almost like it's taboo to get to know people, " Frogtown resident Tasha Rose said.
And the idea of putting benches out front — or anything that could go missing overnight — struck some as naive.
Traffic stats
Source: www.twincities.com
Share this Post