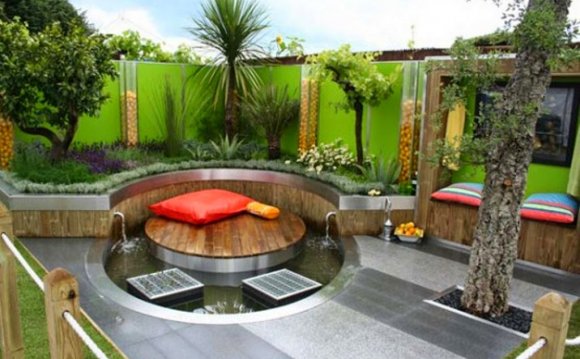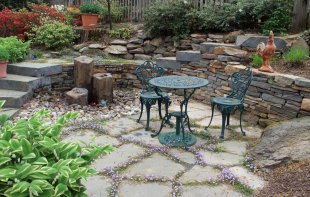 If you have a small, urban backyard you may be wondering what can make it feel more expansive and less cramped? Working with limited space may seem difficult, but at Pinehurst Landscape Company we have all the skills and expertise to take on the big challenge of a small backyard. Here are a few things that we can work into your landscape design to transform your small space into a palatial oasis.
Divide the Space
In a recent blog, we featured one of our recent projects where we turned an urban backyard into a beautiful shade garden. You may have noticed that there was a small sitting area nested amongst walkways and retaining walls. Dividing up a small space into smaller spaces may seem counterintuitive, but it's actually a great way to make a space feel bigger. When you have different areas to wander through, each area is its own separate experience. Retaining walls, walkways, and trellises all help to divide a space into different areas.
Add a Privacy Screen
Adding a privacy screen around the perimeters of your space is a great way to make your backyard feel more secluded and cozy. Tall bushes or trellises with vines work well to block your backyard from the view of your neighbors or the random passerby. By adding privacy screens, your back yard feels more like a peaceful, private extension of your home where you can enjoy your morning cup of coffee in peace.
Add a Water Feature
One of the best things about water features is that they can be customized into any shape or size. So, a small water feature can fit snugly in a small backyard. Adding a water feature is a great way to make your space feel larger, since the water feature acts as a dramatic focal point. Water features that have dark bottoms also magnificently reflect the sky, which gives the space a bigger feel.
Go Vertical
You may not have much square footage, but you most likely have lots of vertical space to work with. If you can't spread out, then build up! Just as a small room with vaulted ceilings looks bigger, a small backyard with vertical planters or tall trellises looks bigger as well. Utilizing your vertical space not only helps to add privacy and peacefulness to your backyard, but it also lends a sense of impressiveness to a small space.
Get in Touch With Pinehurst Landscape Company
At Pinehurst Landscape Company, we value the craftsmanship of artisan stonework and custom garden design. With over 50 years of experience in landscape design, we've learned how to tread the delicate balance between functional and stylish Our award-winning garden designers are committed to working one-on-one with you to create a comprehensive design that thoughtfully attends to your personal needs and individual tastes. Contact us to schedule a consultation today! If you like our work, consider following us on Facebook, Twitter, Pinterest, Linkedin, and Google+.
Source: www.pinehurstlandscape.com
Share this Post