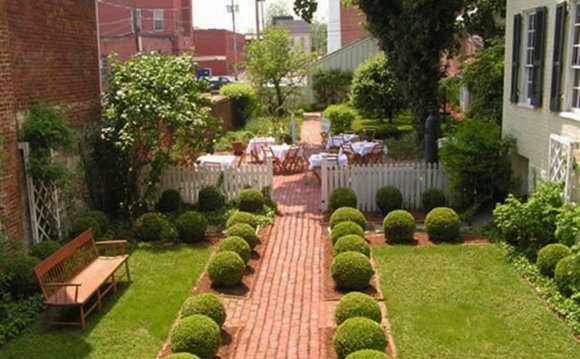 If you are looking for a houseplant which needs very little light and minimal care, then bamboo is the best choice. Bamboo is an essential element in traditional Asian style of decorating home. It is an ideal choice for modern eco style of home decoration using house plants.
Bamboo garden helps you to pursue gardening, decorate home and also at the same time, has got some importance in Feng-shui as well. Lucky bamboo is considered the best plant for doing Feng-shui cure for your home. It is an amazing plant which gives very peaceful atmosphere and energy to your home.
Bamboo garden ideas for Feng-shui
Bamboo plants combines five elements of Feng-shui cure which are essential for harmonious and happy universe. Wood (bamboo plant wood), Earth (soil in which bamboo grow), Water (water you provide for your house plant), Fire (red ribbon tied to the plant) and Metal (pot in which your plant is growing) are five elements of Feng-shui cure.
The number of stems of bamboo garden also represent specific cures of Feng-shui.
Two – Love and Marriage, Three – Happiness, Five – health, Eight – Wealth, Nine – Fortune.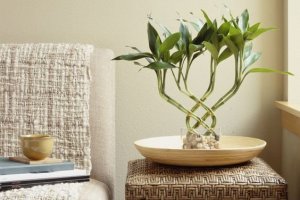 Bamboo garden design ideas for living room
If you are trying to incorporate Asian style of home decor inside your living room, think about growing a small indoor bamboo garden. Most of the contemporary and eco friendly interior designers always consider bamboo as their first preference for decorating home.These plants require very little horizontal space, but people fear to have this plant indoor because of its alarming growth rate. If you understand the plant growth pattern and learn the right technique to grow indoor, these plants will grow even in small space.
In the inspiration shown below, the contemporary style of decorating home will help you to get a minimalist feel inside your living room.
The below inspiration show how bamboo can be grown horizontally and this method of growing is called running bamboo. This requires proper planning and the right type of bamboo should be used, which should not grow more than the ceiling height.
The below inspiration has an amazing view of bamboo garden from living room. This style of growing bamboo is called clumping where a group of bamboos are grown together. This type of garden is best suited for small spaces.
This contemporary living room is designed with bamboos grown in containers. Root growth is a major challenge when bamboo is grown inside a container, which needs frequent watering to prevent extensive root growth.
Think about having a cup of tea or coffee in your patio decorated with a small bamboo garden. Bamboo plants will give a soothing sound when wind blows which gives you a feel that you are in harmony with mother nature. Here are some bamboo garden design inspirations for patio from well known interior designers.
The bamboo garden shown below requires a root barrier from surrounding garden bed to prevent root growth. This barrier is usually made of plastic and it is called Rhizome barrier.
Outdoor bamboo garden ideas
If you are lucky enough to have a good lawn space, then decorating it using bamboo plants. Here we present some inspirations to start your outdoor bamboo garden.
Types of Bamboo plants for your small garden
Depending on the size of bamboo plant you choose, you can grow them either in a container or on the ground. Large varieties of bamboo plants are available. Choose the one which you like the most based on the climate and soil in which you are setting up the bamboo garden. Lucky bamboo plant will be your first choice, for Feng-shui for your home. Some of the other commonly available species are, Golden bamboo and Pseudosasa genus bamboos (if you are living in hot climate ), Phyllostachys parvifolia, Phyllostachys vivax and Phyllostachys edulis ( if you are living in colder climate). If you plan to grow the garden in a container then best bamboo plants are Fargesia bamboo plant and Borinda papyrifera bamboo plant.
Bamboo plant care
Though bamboo plants need very little care and maintenance, it needs some love, care and affection from your side. Choosing the right location for planting bamboo garden is the vital step in bamboo gardening. Caring vary from type of bamboo plant used, climate and soil in which it is grown etc. First step in caring is providing proper water for bamboo, though it needs very minimal water for growth. Fertilization, weeding and mulching are also integral part of bamboo care. Get more detailed info about bamboo care here – Caring for Bamboo Plants.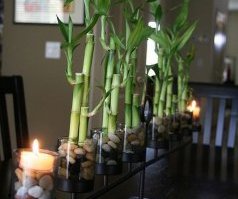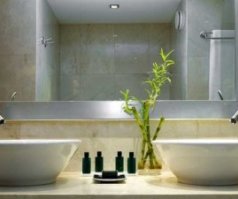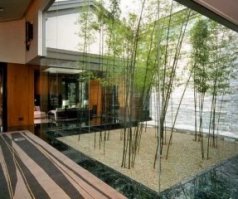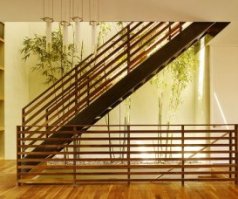 Source: smallgarden-ideas.com
Share this Post