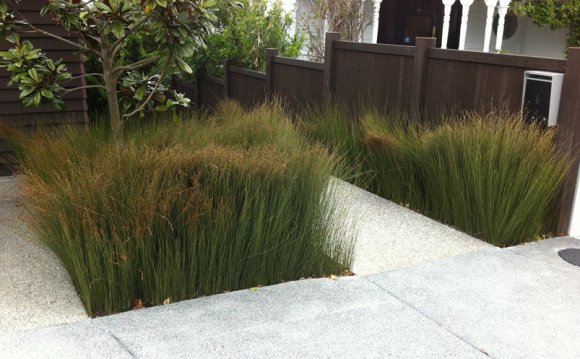 Times are changing. Stay successful.
The drought is here and you'll be in great demand as a CNL Specialist.
Public agencies, businesses, and private clients all need reliable professionals to design, install and maintain their water-thrifty landscapes. This all-native, 30-acre Reata Park belongs to the City of San Juan Capistrano and was established in 2013.
With the CNLS program, you'll learn all the basic principles you need to succeed with California native plants. Plus, we'll help you market your business and yourself as a Certified Specialist.
CNL Specialists know how to:
Create and maintain beautiful, thriving outdoor environments
Save water, time and money for their clients
Succeed with a broad range of landscape types
Protect the health of our communities through responsible landscaping practices
All information is subject to change. Please sign up for email updates to stay informed.
Complete classwork
Class schedule TBD
Choose your certification level: CNLS-1 or CNLS-2
Classes will be offered in multiple locations throughout California
Dates, times, locations will be announced through CNPS, all state/water agencies, professional organizations (CLCA, PAPA, DPR, etc.) and other CNPS partners
Curriculum includes 8 sections; there will be quizzes and evaluations along the way
Each class will involve hands-on training, and memorizing most popular and commonly used native landscaping plants in your region
Curriculum Sections
Overview & Leveraging Your CNPS Certification
Introduction
Soils
Watering Principles
Site Preparation
Installation
Early Establishment & Maintenance
Troubleshooting & Case Histories
Take the final test
Final test will be offered 1 week after class is completed
All classwork must be completed before taking final test
If you work as a landscape contractor or maintenance gardener, you must have a Qualified Applicator Certificate (QAC) issued by the Department of Pesticide Regulation, Category B or Maintenance Gardener Q (or have an application in process) before taking the exam
All students from each class take the final test together in a location to be announced
Final test is pass/fail
Any failed test section can be retaken once
Once you pass your final test, we will mail your CNPS Landscaper Certification card to you
You're certified!
Use your CNLS card to assure clients and employers of your knowledge and skills in native plant landscaping
Your CNLS is valid for 3 years
Create an online profile at CNPS.org as a marketing page
Stay certified
Recertification is required after 3 years with continuing education classes (details coming)
Continuing education classes can also be applied to other professional certifications and designations (CLCA, DPR, Master Gardeners, etc.
Certificación en Español Pronto vendrá mas información
Frequently asked questions:
Why is native landscaping so important in California?
Native landscaping uses 50%-100% less water than conventional landscaping. At least 60% of our potable water ends up on the ground for landscaping, and natives are an ideal way to meet (and exceed) Gov. Brown's mandatory 25% water use cuts.
Native landscapes need little to no pesticides. The average gardener uses 20 times more pesticides than the average farmer. Excessive and incorrect pesticide use can be harmful to our health, the health of our children and pets, and the environment.
Native landscapes promote soil health and permeability. In contrast to landscapes that are dependent on imported water and chemical fertilizers, properly planned and well managed native landscapes promote chemical free landscapes. They support healthy soils and reduce pollution in urban runoff. Pollution from urban runoff is California's number one source of river and ocean pollution.
Native plants promote the health of beneficial animals better than non-natives. The future of our edible gardens depends on healthy pollinators. Native pollinators are the most effective, and they thrive best in native environments.
California native landscapes celebrate California's uniqueness. We owe our enviable "California lifestyle" to our wonderful climate. Also thanks to our climate, we have a wonderfully diverse palette of native plants. It's time to express our pride in their beauty and benefits to the world by embracing them in our landscapes.
Who can get certified?
Anyone can get certified as long as they fulfill the requirements. In particular, we recommend the following groups:
Landscape contractors: large and small companies, owners and workers
Independent maintenance gardeners
Staff maintenance gardeners: such as for school districts, nurseries, public agencies
Landscape architects and designers: basic native plant horticulture can guide you to use best practices for designs that result in healthier landscapes
Public agency and water district educational staff
Is any previous experience required?
We recommend that you have some basic knowledge of landscaping techniques, but professional landscaping experience is not necessary.
Where can I use my certification?
Your certification will be recognized throughout all of California. The CNLS Program is a statewide program with one standardized curriculum. View our list of partners below to see what major entities are already waiting to employ CNL Specialists.
Built on fill dirt, this yard refused to support plants of any kind. The designer patiently coaxed it to life with natives and it's now a paradise haven for the owners and a thriving habitat for hundreds of beneficial animals.
How can the CNLS Program help me succeed?
You will be able to take advantage of a growing demand for native landscapes and have greater client appeal based on your ability to:
Succeed with all types of landscape plants, above and beyond natives
Confidently recommend and implement environmentally sustainable landscaping practices that benefit your and your clients' health
Save water and other resources for your clients
Fulfill...
Source: www.cnps.org
Share this Post