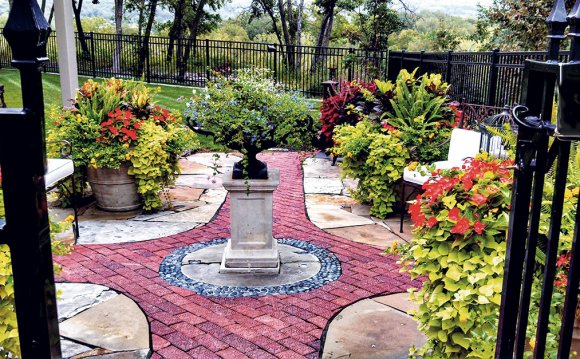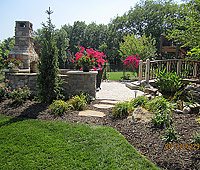 Rolling Meadows Landscape and Garden Center offers outstanding landscaping services to residential and commercial property owners in Kansas. For years, we have been providing clients with unique and highly personalized landscapes. Our professional handling of every project has helped us become the most sought-after landscapers in Olathe, Kansas City, Overland Park, and other cities that we serve.
Our creative and well-experienced landscaping team can easily create the landscape that you have envisioned. It will be carefully designed and installed by our expert landscapers. Call us and we will help you achieve your dream outdoor space the soonest possible time. You can also drop by at our garden center to see first-hand the various landscape materials that we offer and the sample designs that we have.
Advantages of Hiring a Full-Service Landscaping Firm
As a full-service landscaping firm, we can handle all landscape-related tasks that our clients may require. We can conceptualize designs, install various landscape features, and maintain lawns and landscapes. Our formal training and years of experience in the industry let us create awesome living landscapes and perfectly crafted outdoor living amenities. By hiring us, you don't have to worry about anything.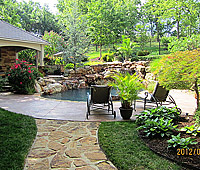 We cover all aspects of landscape development, installation, and maintenance.
Residential and Commercial Landscaping Services
We are known in Kansas for our exceptional works. You can see some of our creations in most residential areas in Olathe, KS. Residential property owners commend us for our unique designs, systematic execution of the different landscaping tasks, and timely completion of projects. Moreover, the landscapes that we have created for them have become the envy in their neighborhood.
We can also serve the needs of commercial property owners in Olathe and nearby areas. Our company has completed numerous commercial landscapes before, so clients are assured that the landscapes that we create will enhance their company's image.
Eco-friendly Landscapes
At Rolling Meadows Landscape and Garden Center, we have the skills and knowledge to create eco-friendly landscapes. We highly recommend this type of landscape for its wonderful benefits. When designed by professionals like us, an eco-friendly landscape can effectively reduce water consumption, improve landscape sustainability, and reduce maintenance cost. To achieve this goal, we use native plant species, create rain gardens, and build retention ponds around the landscape. We also use permeable pavers for hardscape features and amenities.
Choose the Services You Need
Our clients can always choose the services they need. They can hire us to work on a simple landscaping task or allow us to handle a more ambitious design-and-build project. The various services that we offer include:
plant installation
installation of hardscapes
grounds maintenance
design and build of outdoor living spaces
waterscaping
installation of fire features
irrigation installation and maintenance
comprehensive landscape maintenance
Source: www.rollingmeadowslandscape.com
Share this Post