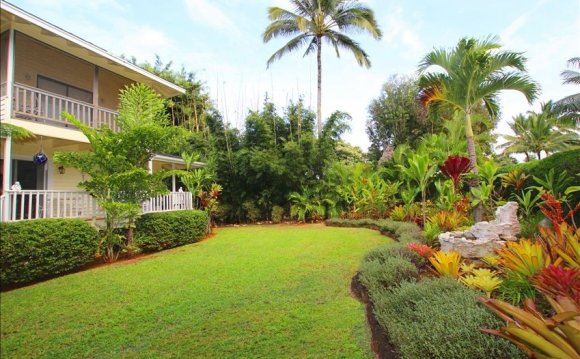 A garden, terrace, balcony or any outdoor space is somewhere to be treasured. It's wonderful to be able to wander directly outside from your home, without the need to be suitably dressed for the real world, cup of coffee in hand. A garden lets you spend time outside in your very own sanctuary that you and other members of your household can enjoy exactly as you want to.
Whether you want to relax on your own first thing in the morning at breakfast, have somewhere for your children to play and run around, or host large-scale al-fresco dinner parties, a garden is a special place. The green fingered among you may also want to express your inner Alan Titchmarsh with beautiful arrangements of flowers, or even aspire to self-suffiency by growing your own vegetables.
Turn your garden into extra living space Gardens are often neglected spaces because many people are uncertain how to tackle them. They're also generally at the end of a long list of other home improvements. However, the benefit of being able to go outside and having extra space really can make life in the home far easier, particularly if you have a family or several people living together.
The key is to achieve a balance between the size of your garden and what you would like to use the space for. A compact balcony would benefit from a small, brightly coloured bistro set and some potted plants, while a larger garden may allow for several zones to be created to accommodate your needs. For example, you could have a dining table positioned close to the house (for convenience, you want to minimise walking time between the kitchen and table). You could then also have borders with flowers around the boundary to add colour, a lawn in the middle and even a vegetable/herb bed at one end.
There is a trend now too to have outdoor furniture that lets you lounge as if you were actually in your living room. A sofa and armchair set-up is a great option for enjoying drinks with friends or if you prefer to eat in a more informal way – you could include a 'coffee table' for your plates. Fire pits are a great addition to a garden, taking on the role of a fireplace. They really come into their own at night, providing warmth and extending the amount of time you can spend in the garden.
To have a lawn or not?
If your space is compact and you want a low-maintenance approach to gardening (without lots of mowing and weeding), consider paving stones or decking throughout. You don't need to include any flower beds - simply dot potted trees and plants around for interest and colour. Alternatively, if you love the idea of grass, but don't have much time for mowing, faux grass could work for you. Nowadays, it looks fairly realistic and needs little care or attention.
A real lawn is still unbeatable in terms of comfort underfoot and for lying down on a picnic blanket with a good book. It does take some effort, but it also brings rewards.
Whatever you choose, the trick is to be realistic about the amount of time you want to spend tending to your garden. What you don't want to happen is that it becomes overgrown and full of weeds.
Source: www.idealhome.co.uk
Share this Post