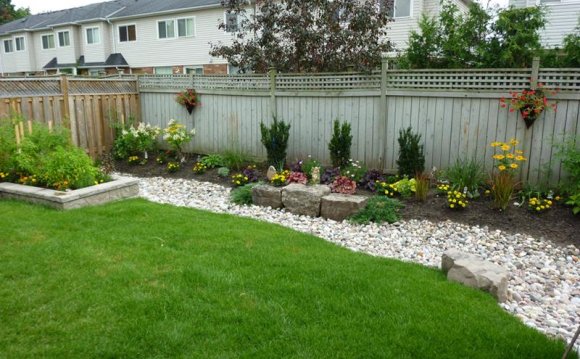 Studies have shown that your garden landscape can impact the value of your home. Here at Blue Tree, we're not sure that an official study was needed. Think about your own reaction when you drive through a neighborhood – maybe even your own. Curb appeal matters, and an important element in creating curb appeal is the front landscaping that people see as they drive by your home.
Overgrown grass and shrubs. Trees that need pruning. Garden beds that need new mulch. None of us like to come home to these things! Blue Tree Landscaping is your solution for curb appeal – from routine lawn maintenance to creating a custom landscape design plan, we guarantee that we can deliver curb appeal to your neighborhood!
Landscape Design Services
We believe that a good design is fundamental to creating an outdoor space that meets your needs. We create garden designs that consider things that are important to you – things like colors you like, plants you like, your use of your outdoor space. We then couple that knowledge with our technical expertise – what we know about plants, trees, and shrubs: what will grow well in our climate; when will plants flower; what plants require shade and which thrive in full sun. We'll combine these elements with a design plan that considers your existing outdoor environment, your hardscape options, and of course, your budget.
Backyard Landscaping Ideas
Curb appeal matters, but most of us spend more time in our backyard – on our deck, in our swimming pool, or on our back patio. Our landscape architects can design a plan for your back yard that incorporates existing elements, or that creates a brand new space. If you have an idea, we can help bring it to life! We will also make suggestions, based on the space we're working with.
In considering your backyard alternatives, think about how you want to use your space. Do you do a lot of outdoor entertaining, or would you like to? Do you need a dining area with an outdoor kitchen or are you a little more relaxed – gathering around a fire pit on a crisp autumn evening? Whatever your lifestyle, we can accommodate what you're looking for.
Flowers
No garden landscape plan is complete without considering flowers. Annuals or perennials? Do you have a plan for all seasons? We'll help you decide what should go into your flower beds. The choice is always yours, but we'll give you some expert guidance on how to keep your beds looking their best by selecting the proper plants for your space and providing care instructions that are easy for the home gardener to follow. Of course, we can help with the heavy lifting – fertilizing, weeding, mulching and other maintenance that might escape your best intentions.
Source: bluetreelandscaping.com
Share this Post