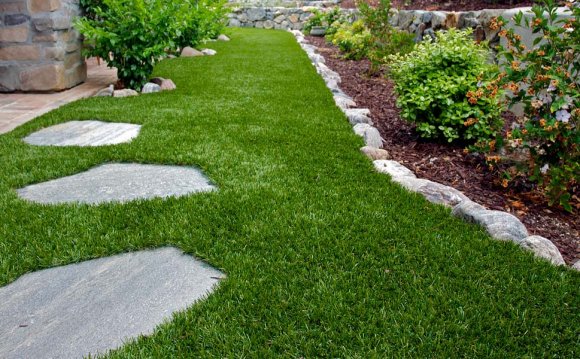 This week we are featuring a rather unique install. Peter Albanes of Synthetic Turf of Greater Maryland installed this 7000 square foot project, utilizing Synthetic Turf International Trainer's Choice and UBS-Champion Panels. The United States Secret Service needed to improve their ability to conduct strength and conditioning drills for their agents and decided STI Turf was…
| Filed under STI News.
Please join Synthetic Turf International at the PGA Merchandise Show Booth Number: 1373 at the golf industry leading event in Orlando, Florida January 25-27. This is where leading PGA Professionals and Golf Industry Professionals gather to discover the latest trends in golf equipment and technology, apparel & accessories. At the PGA Merchandise Show you can attend the world's largest…
As the holiday draws near you may be wondering what to get that special person in your life. You know, the one that has everything? We have the perfect solution for you. Give them the gift that keeps on giving. The gift of a Synthetic Turf International product that will be the envy of the neighborhood. When homeowners have synthetic turf, they not…
Stone Mountain Snow Turf was installed in October, and the Snow Mountain attraction at Stone Mountain Park is open from November through the end of February. The turf allows the sledding hills to mimic snow where the artificial snow melts by offering a pure white surface. It is also ideal for snow sledding because the short, dense…
Kentucky Blue Plus is an excellent landscape product, with a thatch layer for added body. The two-color blend of this product provides an authentic look and feel that truly resembles a natural lawn. Kentucky Blue Plus can be used for landscapes, putting green fringes, and playgrounds. STI's signature lawn and landscape synthetic turf, SoftLawn®, gives…
| Filed under STI News, Synthetic Turf International.
Are you thankful for turf? As the holiday season draws near it is the perfect time to remember what we're thankful for. Synthetic turf is perfect for a myriad of uses and the only limit is your imagination. Now is the perfect time to choose Synthetic Turf International® for your next project, so you can…
As we all know the holiday season is a popular time for traveling. With travel, though, comes the question of what to do with your pets while you are away. You can't leave them home alone so what do you do? There are many options out there, but the important thing to remember is to…
Synthetic Turf International would like this time to inform our dealers and customers about the ASLA 2016. It was founded in 1899, the American Society of Landscape Architects (ASLA), a 501(c)(6) organization, is the national professional association for landscape architects, representing more than 15, 000 members in 49 professional chapters and 72 student chapters. Members of…
Synthetic Turf International® is always looking for new dealers to add to our winning team. STI has long believed that a strong dealer organization plays a strategic role in the success of our business, and has invested greatly in developing a dealer network that is strong and capable. Since we are committed to a successful, …
Source: synthetic-turf.com
Share this Post