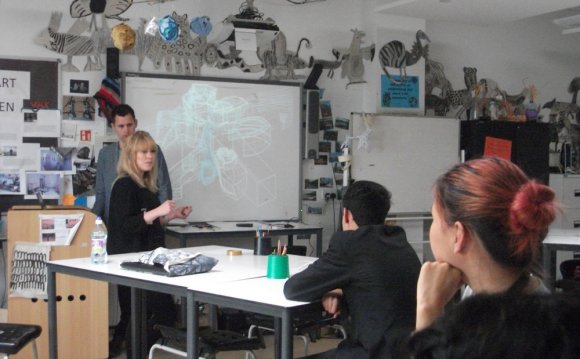 Structures of all types don't just go up overnight, as the saying goes. Not if they're meant to last at any rate. The services of an architect are required. Discover what it takes to become an architect, what an architect does and the outlook for employment possibilities.
Essential Information
Architects design buildings and structures of all kinds. Because architecture combines aesthetic vision, functional execution and human safety, the requirements to become a licensed architect encompass strict standards for education, experience and testing. Individuals interested in becoming architects need at least a professional bachelor's degree in architecture, and they must meet internship requirements and pass an exam to earn state licensure.
| | |
| --- | --- |
| Required Education | Professional bachelor's or master's degree in architecture |
| Other Requirements | Licensure required in all states |
| Projected Job Growth (2014-2024) | 7%* |
Source: *U.S. Bureau of Labor Statistics
Overview of Qualifications to be an Architect
Architects are highly skilled professionals who are responsible for the design and documentation necessary to construct a building. They must know how to manage construction projects and prepare all the necessary details, including building specifications, code requirements and interior design elements. Architects must ensure the safety, quality and functionality of every building they design, so the qualifications to become an architect are very stringent. All U.S. states have their own education, internship and testing standards that architects must meet in order to qualify for licensure.
Education Requirements
A professional degree is an essential component of an architect's qualifications. The National Architectural Accrediting Board (NAAB) lists 123 schools in the U.S. that offer accredited architecture programs. A Bachelor of Architecture or a Bachelor of Science degree in a related architecture or design field is the minimum standard for almost every state. Many graduates of undergraduate architecture programs will continue their education to pursue a Master of Architecture degree as well.
Internship Requirements
In order to qualify for licensure, architecture school graduates need to build experience by completing an internship under the direction of a licensed architect. The Intern Development Program (IDP), which is administered by the National Council of Architectural Registration Boards (NCARB) is the national standard for documenting internship hours. The IDP requires architect interns to earn 5, 600 training unit hours in various work categories such as programming, site analysis, zoning requirements, contract negotiation and project management.
Examination and Licensure
Upon completion of the IDP, architect interns are eligible to take the Architect Registration Examination (ARE) in their home state. The ARE consists of seven separate exams covering all facets of architecture that must be competed satisfactorily as one of the requirements for licensure.
Once all the state requirements for licensure are met, architects must submit a detailed application along with proof of education, completion of IDP or equivalent hours of experience. Many states also have continuing education requirements for license renewal.
While you can become an architect with just a bachelor's degree, students often continue to earn a master's degree. Though the specifics involved differ by state, all states require architects to be licensed. The most common path to licensure involves earning at least a bachelor's degree, completing a state internship and sitting for that state's Architect Registration Examination.
Source: study.com
Share this Post