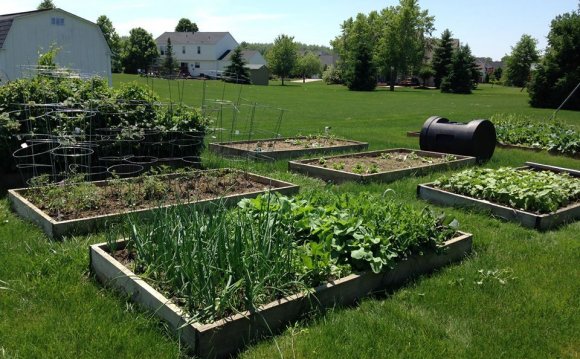 Once the whole bed is planted, I water it even if it is going to rain very soon. This lets the crop's Devas or Angels know that you plan to take care of it.
As the potatoes emerge, I take the soil from the existing "hills" and rake it next to the plants.
Potatoes like to go into a cold soil, but if a frost threatens once they have emerged, I just cover the plants with the dirt from the sides of the hills. Keep an eye out for the Colorado potato beetle—this insect can destroy your entire crop. Early in the morning, before it gets hot, these insects will fall when disturbed. I fill a large yogurt container half full of water and knock them into it. These I then bring down to the chicken yard and throw them into it. If you don't have chickens, you can add some soap to the water and let them drown.
Once the plants flower, you can begin to take a few new potatoes by digging in the soil around the plants. I resist doing too much of this as there is usually so much else to eat in the summer and potatoes are such good keepers. I'm still eating last year's now.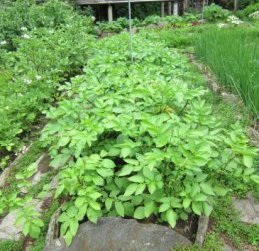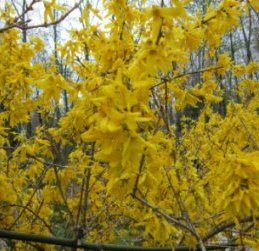 Source: www.almanac.com
Share this Post