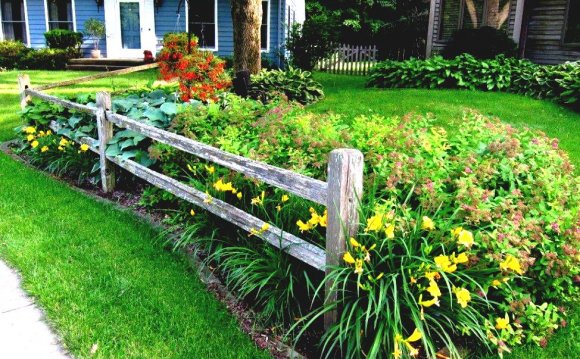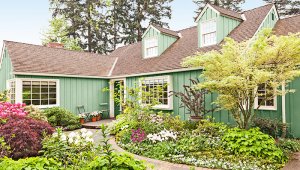 Variety Spices Up a Walkway
A welcoming garden - featuring a range of plants with year-round interest - puts this Seattle entryway a step above others.
Seasonal Stars
Alliums (shown), tulips, and other spring bulbs add a splash of early-season color. Planted among perennials and woody plants, they rise up to enjoy their 15 minutes of fame before nearby plants take over and mask bulb foliage as it withers.
Whimsy Wanted
A front-yard garden is a statement. Make it personal with garden accessories or art that speaks to your style, whether it's rustic country or city chic. Don't go overboard, though. With garden art in particular, less is more.
Foliage that Lasts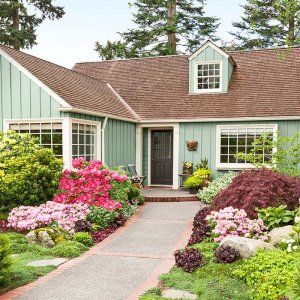 Flowers come and go. That's why it's important to include plants with interesting foliage to carry the garden between blooms. Leaves of witch hazel, Japanese barberry, and variegated Japanese maple (shown) differ in size, shape, and color. The textural variety lends visual interest.
Go Beyond the Foundation
Create a garden that looks great up close or from a distance. This front-yard landscape can be completed in stages and broken into three zones: a garden path, foundation plants, and a shrub bed. Plantings include daphne (A), licorice plant (B), pieris (C), rhododendron (D), kalmia (E), azalea (F), heuchera (G), dwarf conifer (H), laceleaf Japanese maple (I), oakleaf hydrangea (J), epimedium (K), witch hazel (L), Japanese barberry (M), and variegated Japanese maple (N).
Garden Path
Greet visitors with bold color from spring-blooming shrubs such as azalea, rhododendron, and daphne. A winding path of pavers serves the practical function of connecting the front walk to the garage while sending a message: "Come, linger awhile."
Foundation Plants
Plant the foundation with both large and small plants so it can be enjoyed from any distance. Shrubs, such as daphne and witch hazel, break up what might otherwise be a flat and uninteresting composition. The loose habits of the witch hazel and nearby variegated Japanese maple (shown) keep them from looking cloistered. Mass smaller plants, such as epimedium, in clusters or ribbons for the impact.
Shrub Bed
Help the house, foundation bed, and garden path blend into one landscape with a transitional shrub bed. Nestled between two paths, it embraces visitors with tranquility and color. Heuchera, dwarf conifer, Japanese maple, and randomly placed rocks add a natural touch.
Do's and Don'ts
For a front-yard garden that does more than hide the foundation, follow these tips:
Do break the plane. A house has many horizontal lines from gutters and windowsills. Break up these lines with shrubs and small trees to help incorporate the house into the landscape.
Don't plant problems. Consider the ultimate size of plants before installation. To alleviate the need for corrective pruning, leave ample space between plants, their companions, and the house itself.
Do repeat yourself. Note how burgundy is repeated in this garden with the Japanese maple and potted barberry. This adds cohesiveness to the landscape.
Don't overdo it. While it may be tempting to plant a huge assortment of plants, too much variety can be jarring and make the landscape seem busy. It can also be more difficult to maintain.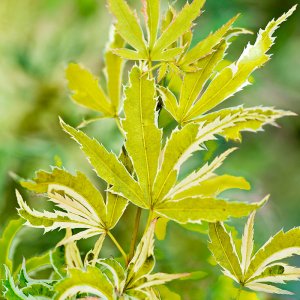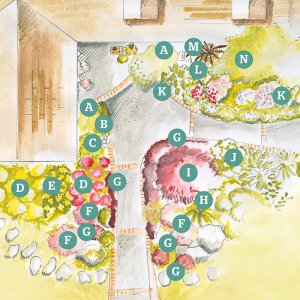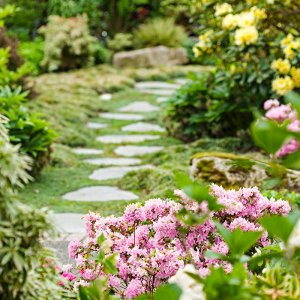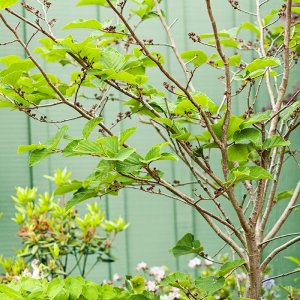 Source: www.lowes.com
Share this Post