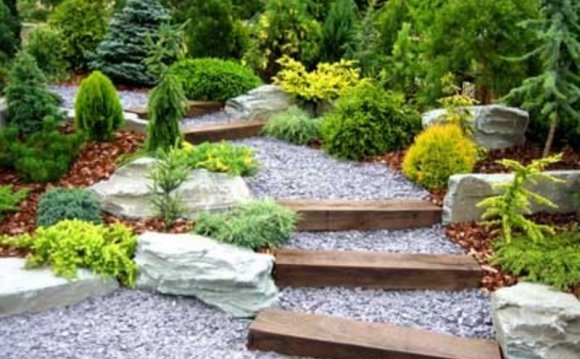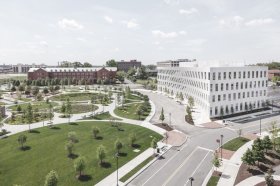 © Rasmus Hjortshoj
BIG has completed their second building on U.S. soil, a 92, 000-square-foot office building at 1200 Intrepid Avenue in Philadelphia, Pennsylvania that also marks the firm's first realized office building design. Located within the revitalized Philadelphia Navy Yard master plan (designed by Robert Stern), the four-story building features a bowing, double-curved facade and a supersized "periscope" inspired by the historic battleships docked a few blocks away.
© Rasmus Hjortshoj
Located adjacent to the James Corner-designed Central Green Park, the building volume responds to its setting in its curving front façade, constructed through the stacking of High Concrete precast panels of varying sizes in a basket-weave pattern and bowing inwards to create "a generous urban canopy" over the front sidewalk. The other three sides of the building relate to the rigid city grid, remaining perpendicular to the ground and showing off the structure's signature paneling.
© BIG
"The 'shock wave' of the public space spreads like rings in the water, invading the footprint of the building to create a generous urban canopy at the entrance, " explains Bjarke Ingels. "The resultant double-curved facade echoes the complex yet rational geometries of maritime architecture. Inside, the elevator lobby forms an actual periscope, allowing people to admire the mothballed ships at the adjacent docks."
In reference to the site's maritime history, a functioning periscope penetrates into the building lobby, providing both natural light and projected views of ships docked in the nearby Navy Yard basin. The central atrium is open to all floors and allows for maximum light exposure for bordering offices.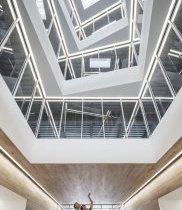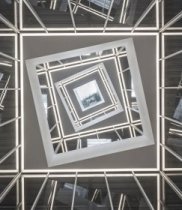 Source: www.archdaily.com
Share this Post