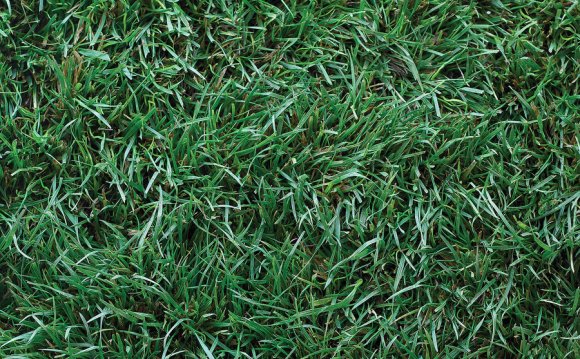 What began as a part of a solution to help improve inner city youth's physical fitness in the 1950's, sprouted into an entire industry dedicated to synthetic grass production.
The Ford Foundation's Education Facilities Laboratory, in conjunction with Monsanto Industries and Chemstrand, encouraged the use of synthetic fiber carpeting in schools. From 1962 through 1966, The Creative Group, Chemstrand's research organization, tested the synthetic turf carpet surfaces for flammability, water drainage and resistance as well as durability regarding foot traction.
The first large synthetic grass installation took place in 1964 at Moses Brown School in Providence, Rhode Island. The grass was referred to as "Chemgrass."
In 1965 Houston's Astrodome was in dire need of a consistent playing field as environmental conditions did not permit a decent atmosphere for natural grass growth. In lieu of the field often coated with green paint among the dirt and patches of grass, Astrodome developer Judge Hofheinz consulted Monsanto about installing Chemgrass.
The Major League Baseball Team the Houston Astros began their season in 1966 throwing pitches and knocking out homeruns on top of Chemgrass, formally re-named "Astroturf, " the household name know to much of America today. Invented by James M. Faria and Robert T. Wright of the Chemstrand Company, Astroturf's first generation synthetic grass showcased tightly curled nylon fibers woven into a foam backing.
A Trademark patent was officially issued for artificial turf on July 25, 1967.
Following the Astrodome's success, Indiana State University installed artificial turf for the first outdoor stadium in 1967.
Artificial turf became a surface success that continued to climb slowly but surely through the 1970's with sports arenas throughout the United States and Canada. Cincinnati's Riverfront Staidum, Philadelphia's Veterans Stadium as well as Pittsburgh's Three River Stadium followed the artificial turf trend.
As the 1970's came into full swing, the artificial turf industry followed the shag carpet trend and introduced "shag turf." The longer yarns were created from a softer polypropylene material, much more user-friendly than its first generation predecessor. Sports like field hockey benefited from this surface, however soccer was left in the dust due the soccer ball's reaction on the grass surface.
Fast forward to the middle of the 1990's to third generation artificial turf which featured a much softer polyethylene blade fiber. This turf is what you will find on any residential, commercial or sports landscape today. The third generation synthetic grass also features longer fibers spaced farther apart as well as a "thatch, " or dead grass yarn positioned between the grass blades and the backing. For ideal turf form, function and stability, infill is spread throughout for an added extra comfort while providing adequate foot traction.
Source: www.syntheticgrasswarehouse.com
Share this Post