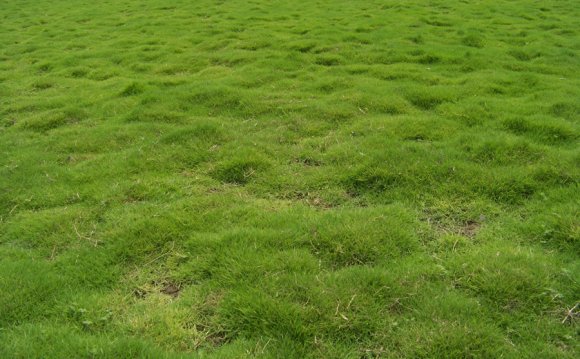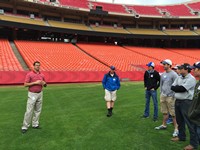 Welcome to My Office! Golf Course and Sports Turf Operations
Want more information about degree opportunities? Check out the Golf Course and Sports Turf Operations Specialization at the Department of Horticulture, Forestry, and Recreation Resources website.
Get the K-State experience in person! Schedule a personalized campus visit today! Take a tour of campus, meet with admissions, learn about student life and activities, and meet with an academic adviser in Golf Course and Sports Turf Operations. Questions about the program? Contact us directly at 785-532-6923.
Want more information on the K-State Turf program? You're on the right site. Click on the items to the left to meet the faculty, check out the KSU Turf Blog, or learn about managing turfgrasses in Kansas.
Make Golf Course and Sports Turf Operations your office today!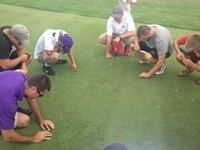 Growing and managing turfgrass in the transitional climate of Kansas can be a challenge - come here for all the information you need to be successful! Find the latest research from Kansas State University on topics relevant to everyone like homeowners, golf course professionals, commercial landscapers and sports turf managers.
Under the Resources and Publications tab you can find all of the Turfgrass Extension Publications, information about commercial pesticide applicator's licenses, K-State turfgrass research reports, and links to turf disease and insect information from other K-State Departments.
Head over to the Lawn Problem Solver to find solutions to your lawn headaches, and the NCERA-221 Website has turfgrass extension publications from other Midwestern universities.
For breaking news and timely information, visit the K-State Turfgrass Blog. At the blog you can review old posts, make comments and add your opinion to any of the discussions. Don't forget to stay connected through our Facebook and Twitter pages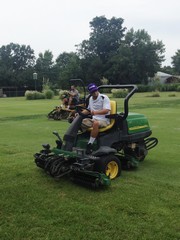 Steve Keeley, Professor of Turfgrass Science, was awarded Faculty of the Semester from the College of Agriculture.
Congratulations to KSU Turfgrass Graduate Students Jake Reeves and Evan Alderman for placing 2nd and 3rd in the K-State Graduate Research Forum Competition. Jake Reeves placed 2nd in the Agriculture Poster Session and Evan Alderman placed 3rd in the Agriculture Oral Session.
Sponsored by The Graduate Student Council, KSU Graduate School, Offices of the President and Provost and Sigma Xi, the K-State Research Forum allows all graduate students across the university to compete in oral and poster presentation competitions about research they are conducting during their graduate career. The titles listed below represented the turfgrass graduate students that participated in the forum.
ENHANCING WINTER AESTHETICS OF ZOYSIAGRASS WITH COLORANTS
Ross Braun, Jack Fry, Megan Kennelly, Dale Bremer, and Jason Griffin
BERMUDAGRASS CONTROL WITH GLYPHOSATE, FLUAZIFOP, AND MESOTRIONE FOR SPRING RENOVATION
Jacob A. Reeves, Jared A. Hoyle, and Cole S. Thompson
INFLUENCE OF NITROGEN FERTILIZER SOURCE AND RATE ON BUFFALOGRASS DIVOT RECOVERY
Evan J. Alderman, Jared A. Hoyle, Jack D. Fry, and Steve J. Keeley
Job well done to all the participants in the K-State Graduate Research Forum!
This year we will honor K-State Graduate, Jim Heinze as the Alumni Fellow for Agriculture. The goal of the Alumni Fellows program is to create opportunities for successful alumni to interact with our students. Read more about Jim on the KSU Turf Blog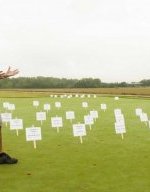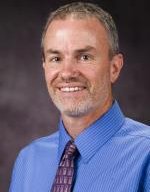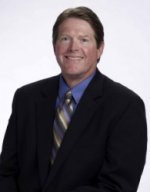 Source: www.k-state.edu
Share this Post